Suzanne Farrell is a Registered Dietitian and the Owner of Cherry Creek Nutrition, Inc. She is the Nutrition Coach on Channel 2's Daybreak. Suzanne shared her nutrition knowledge and experience to help us make practical lifestyle changes for ourselves and our family! We learned tips and strategies for becoming more mindful eaters, while making healthy eating mindless.
Special MoB Offer: 20%discount off an initial nutrition consultation - 1 hour. Come learn about individualized nutrition needs, family nutrition or weight management. Offer good until the end of 2016 (Dec 31st).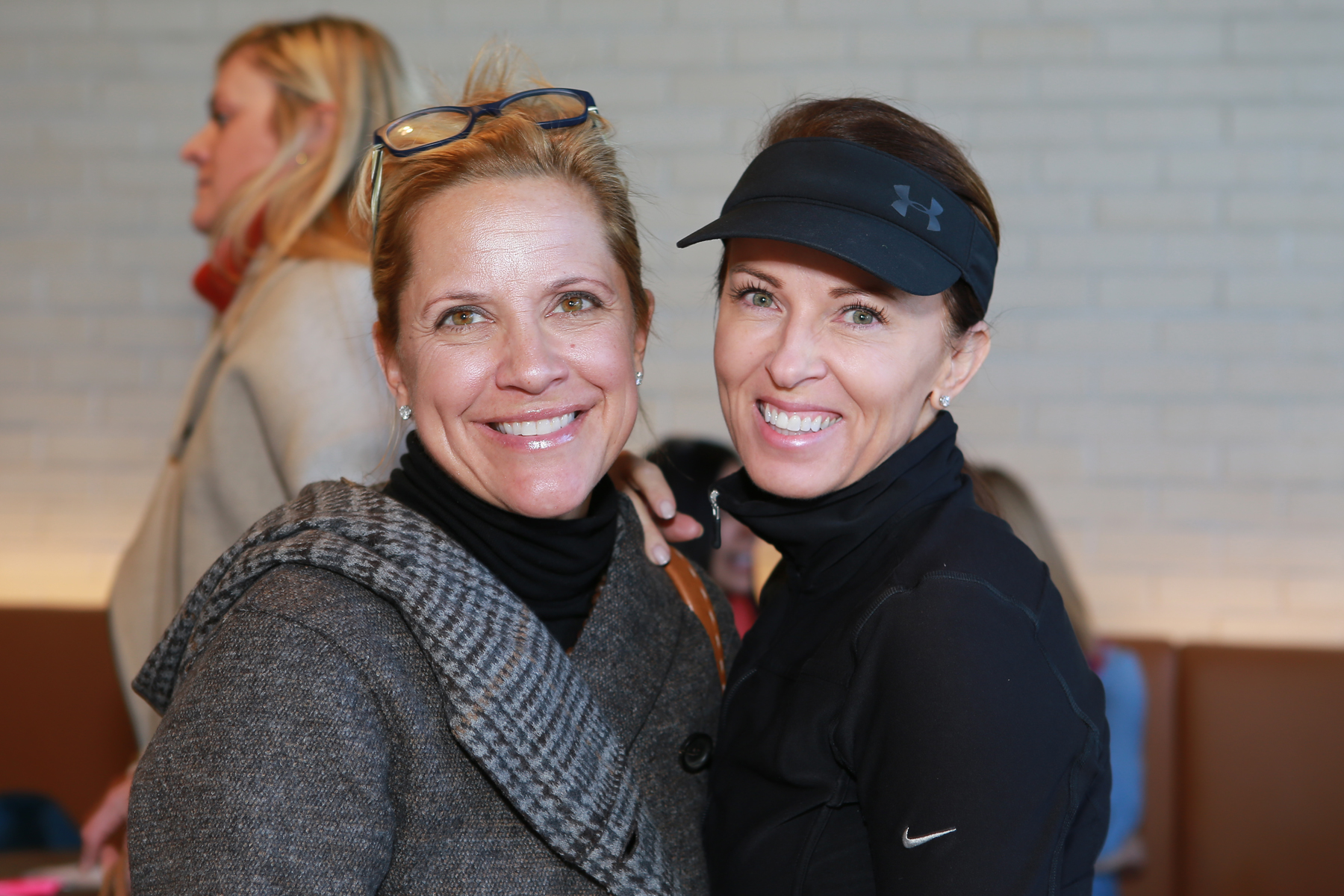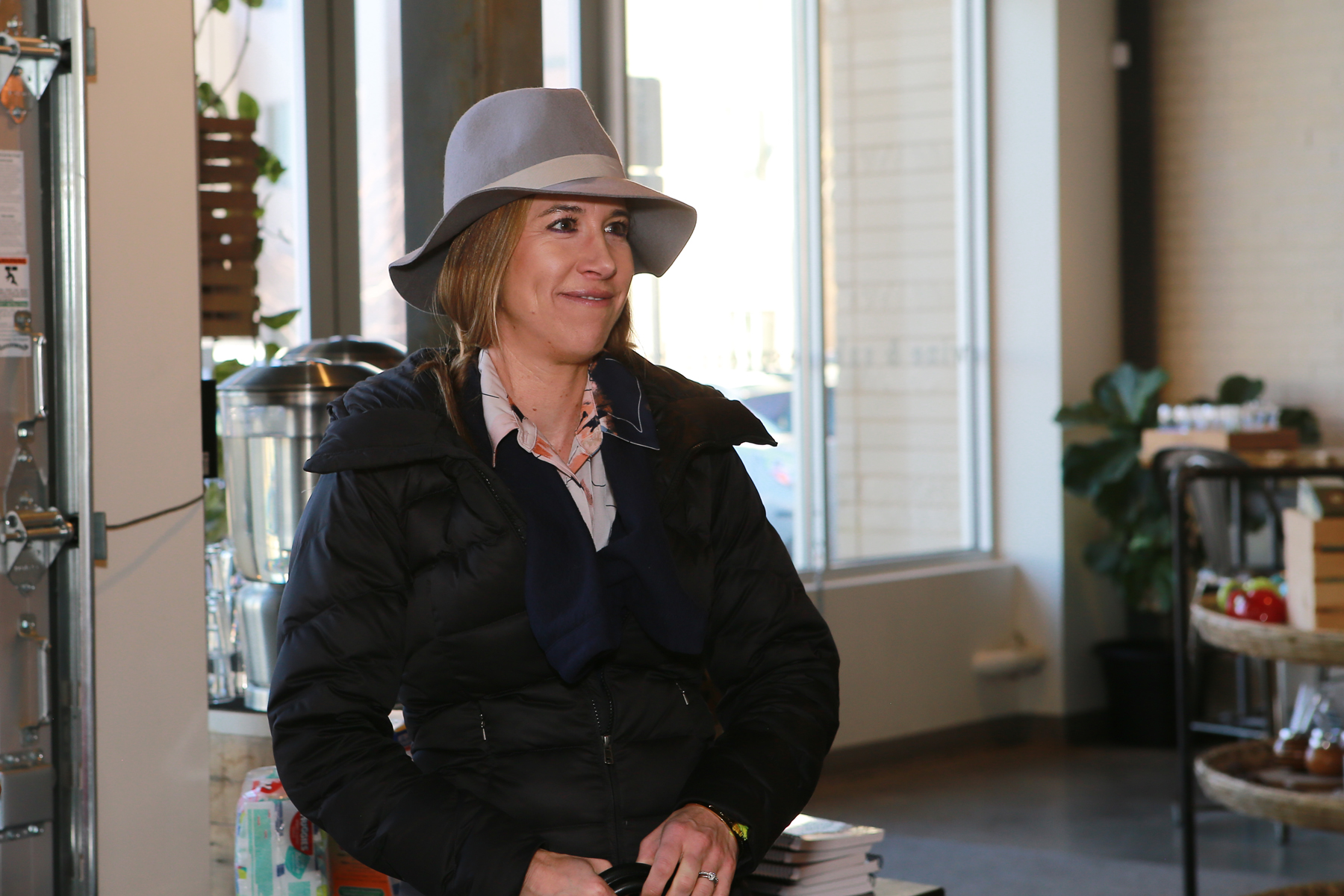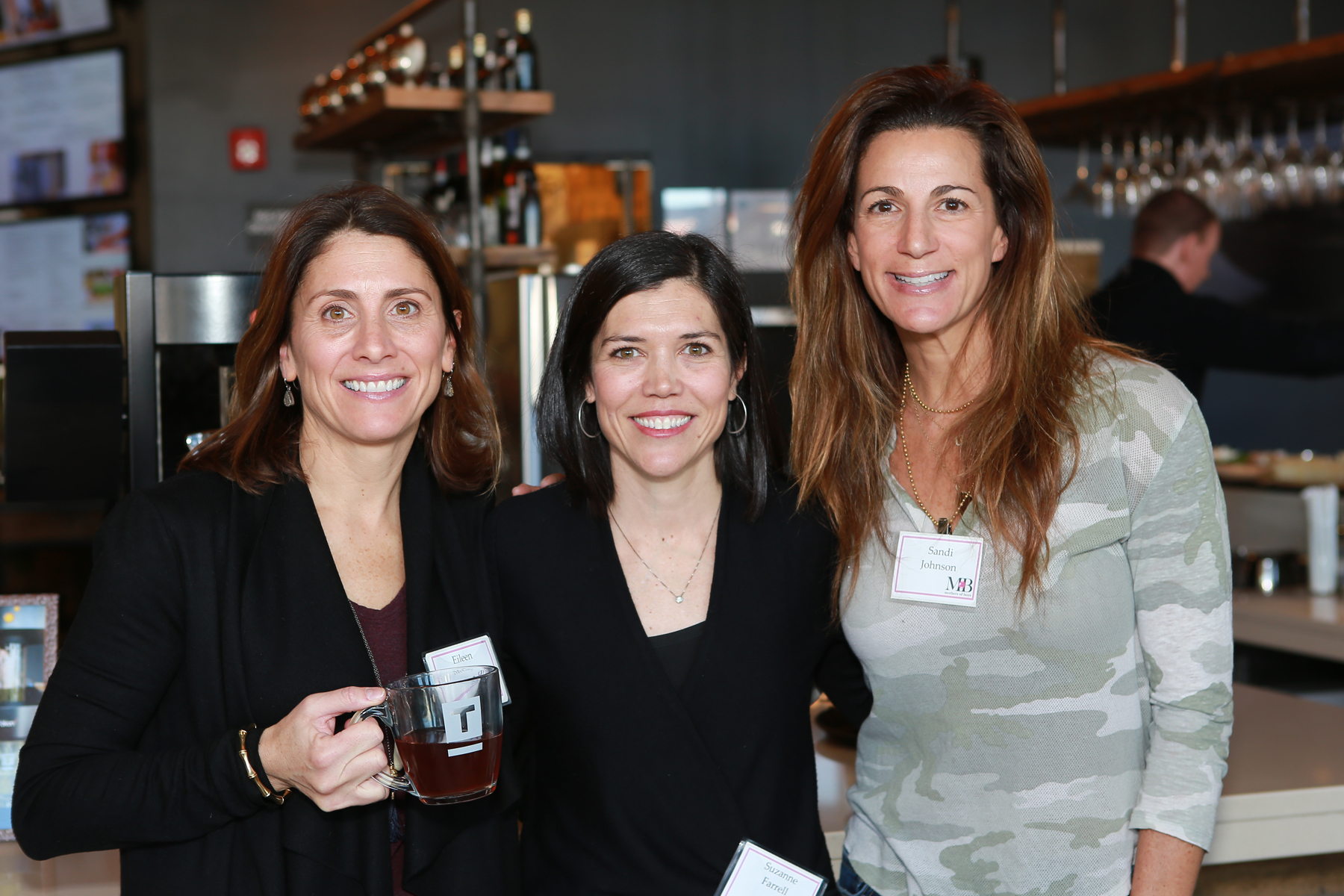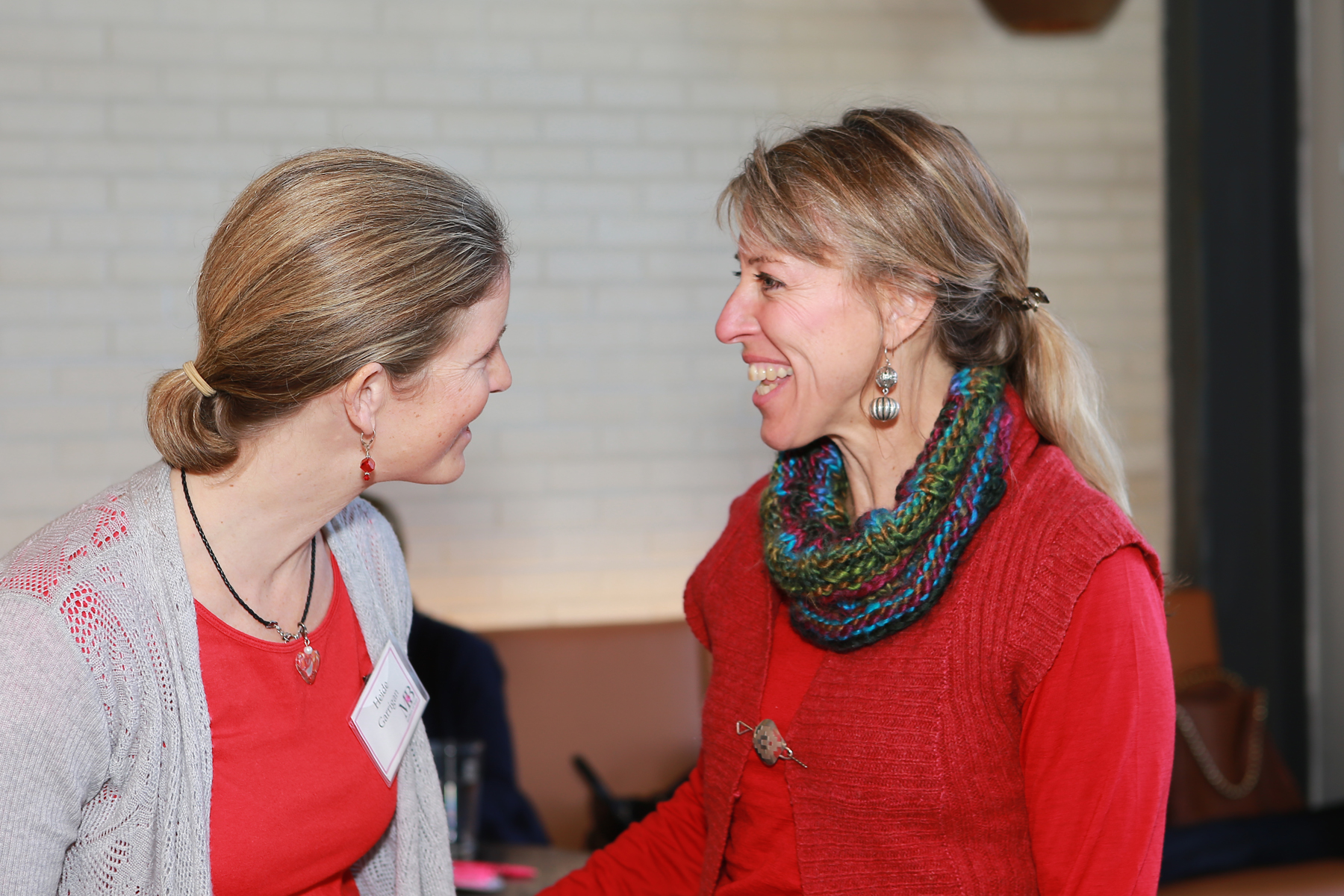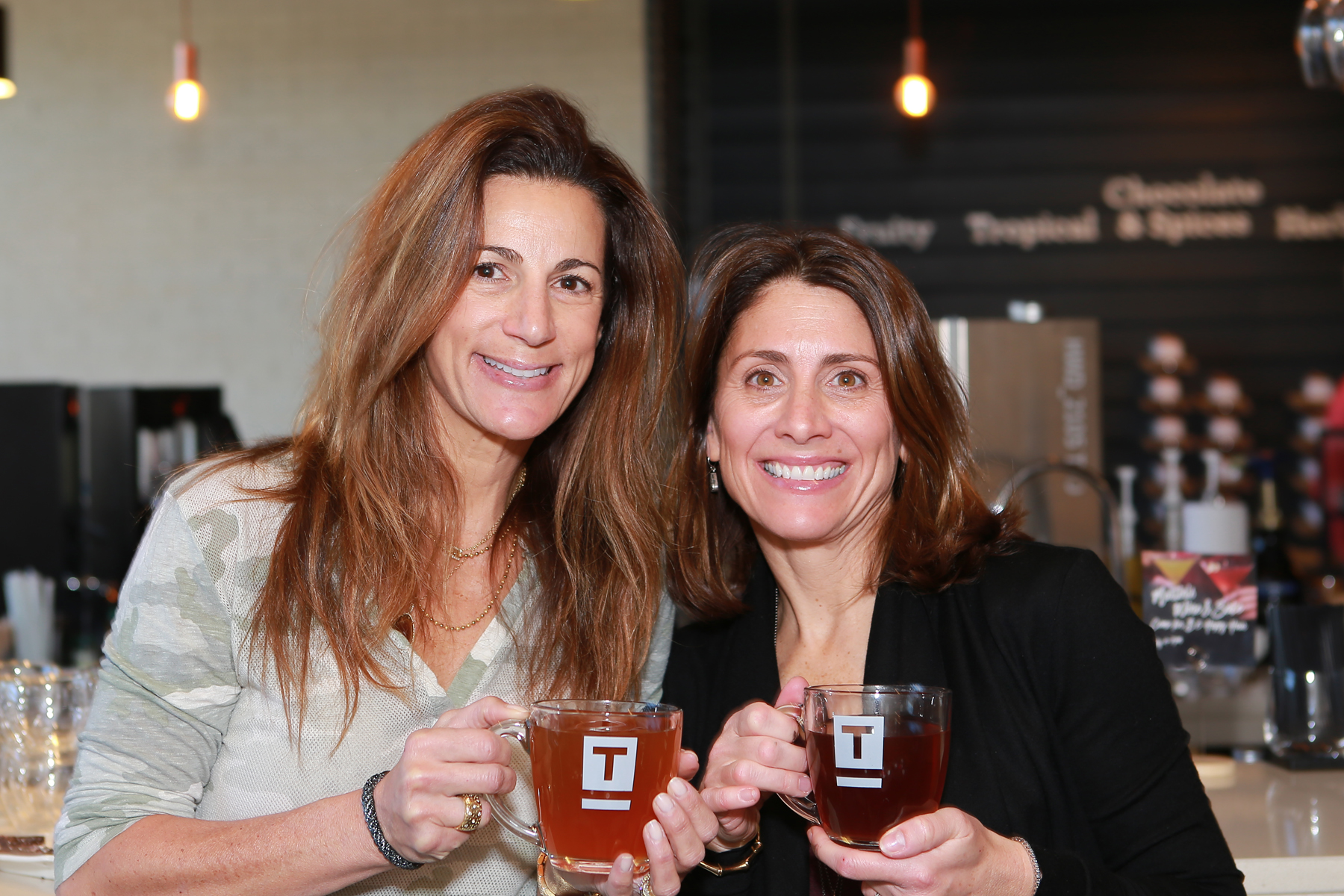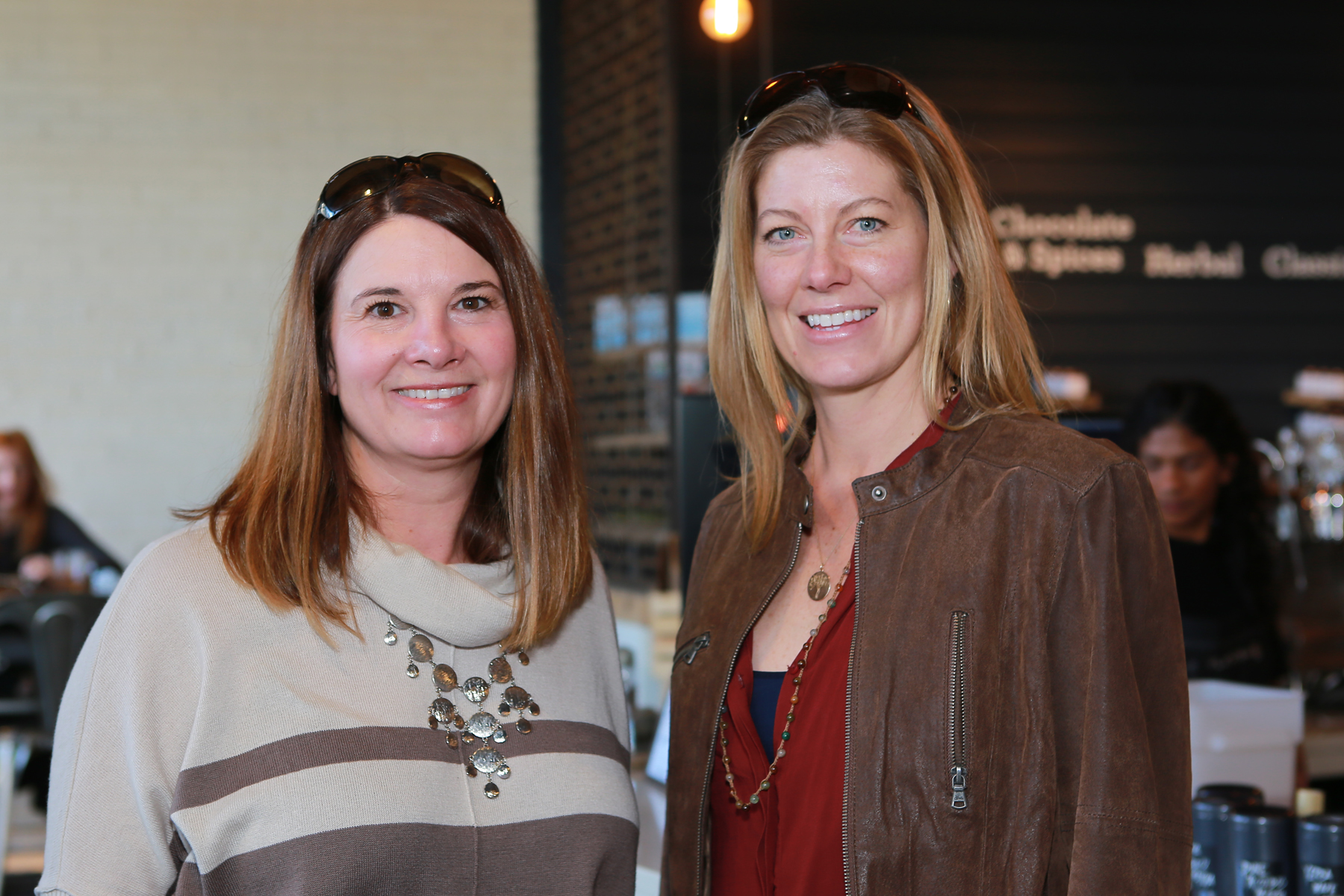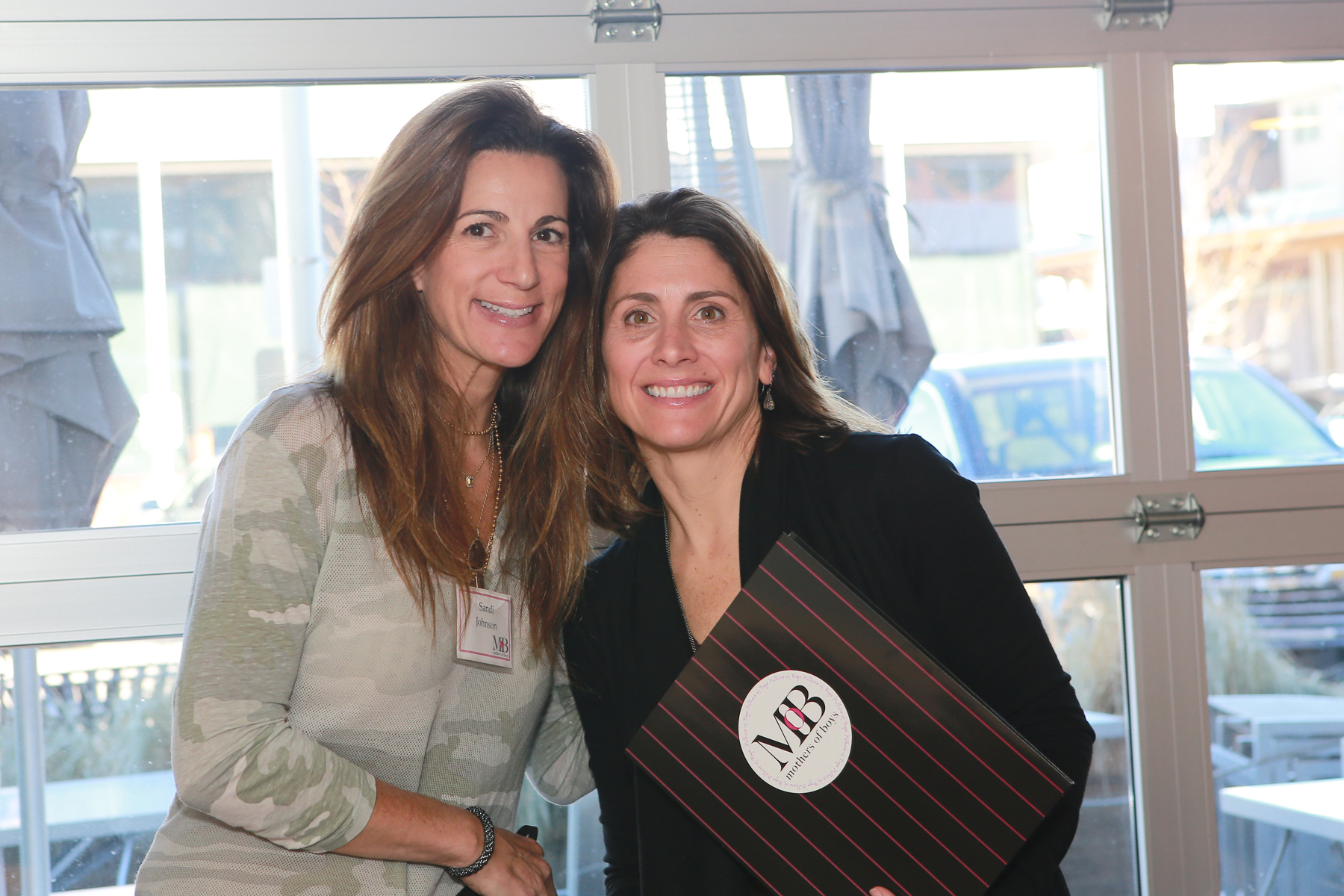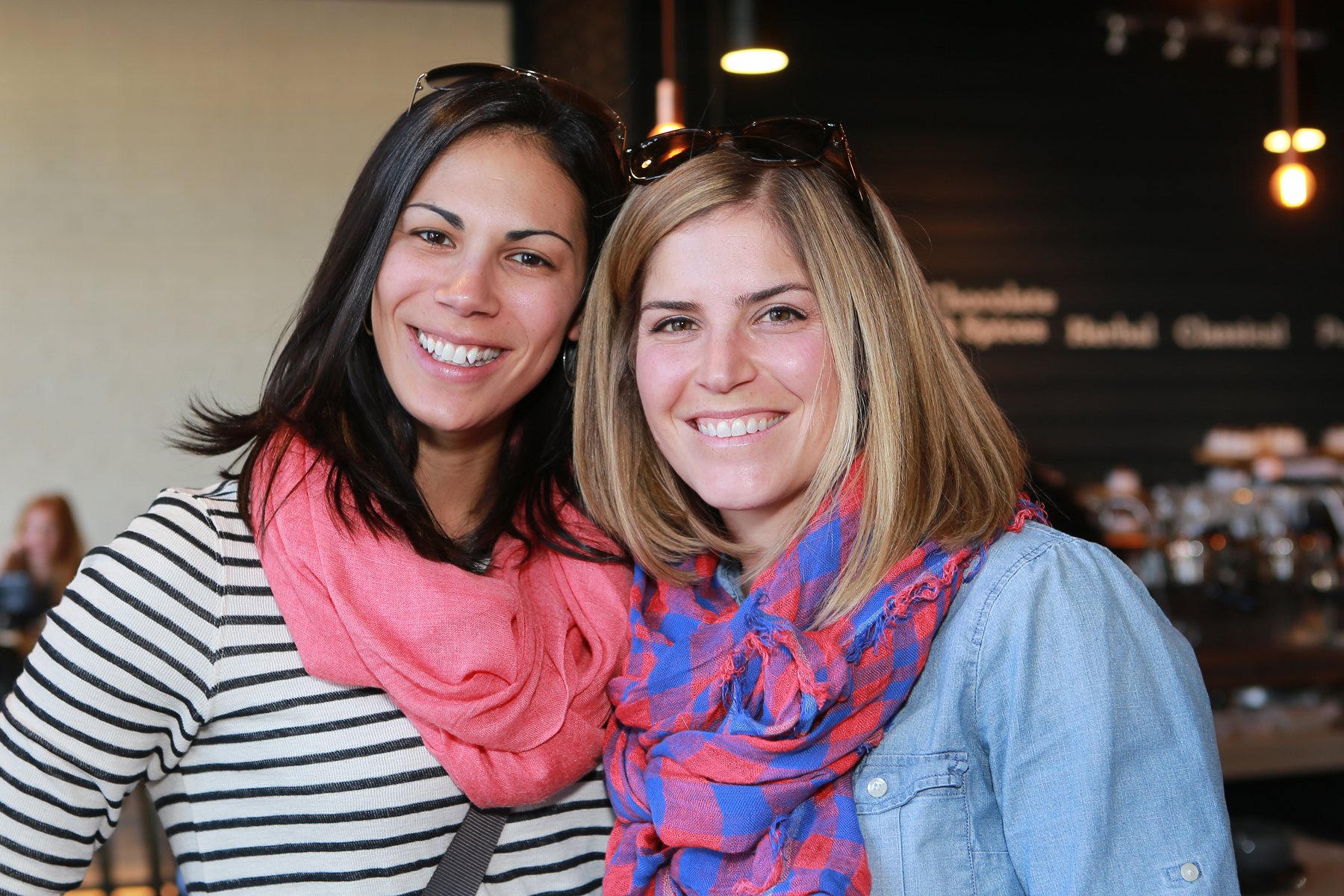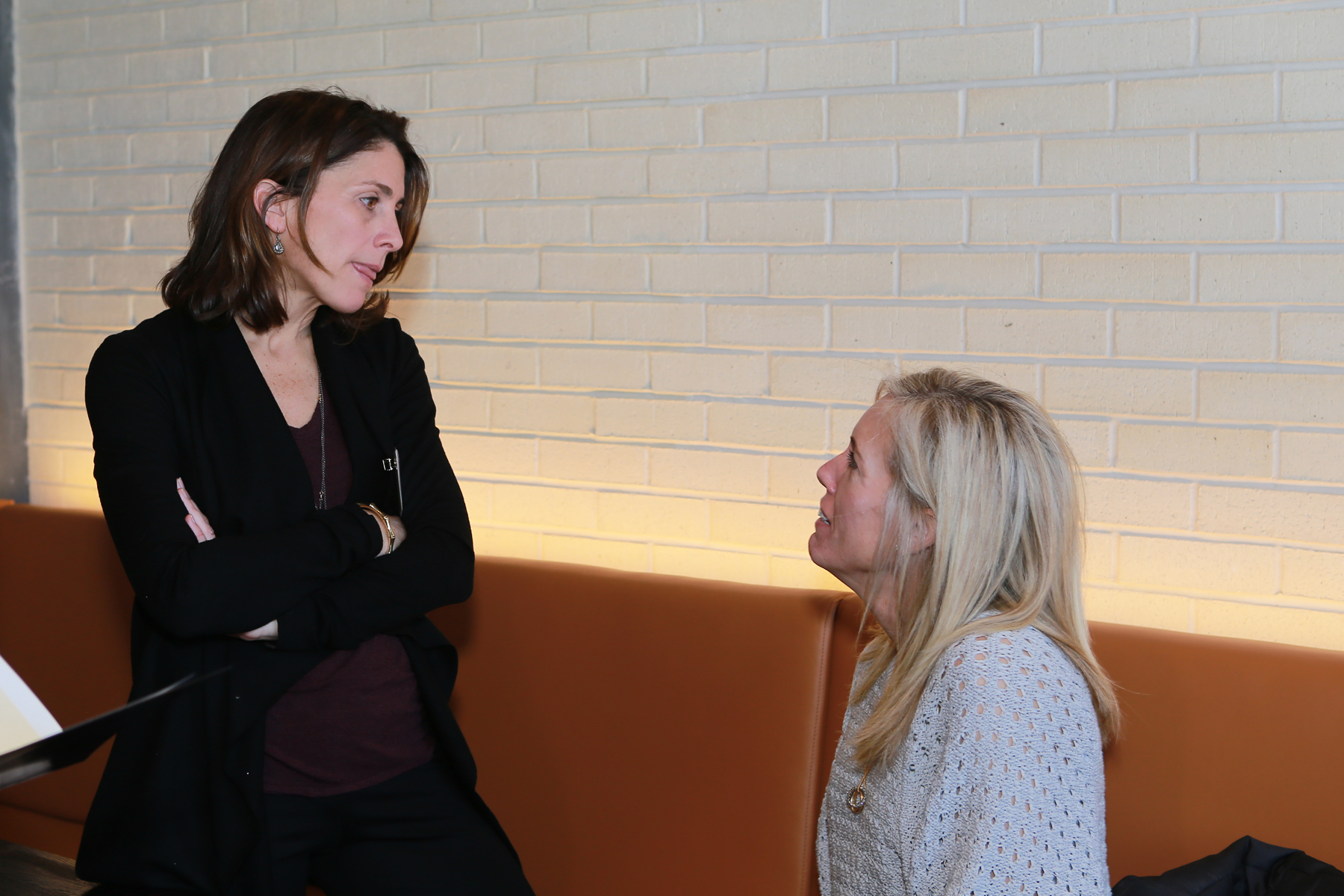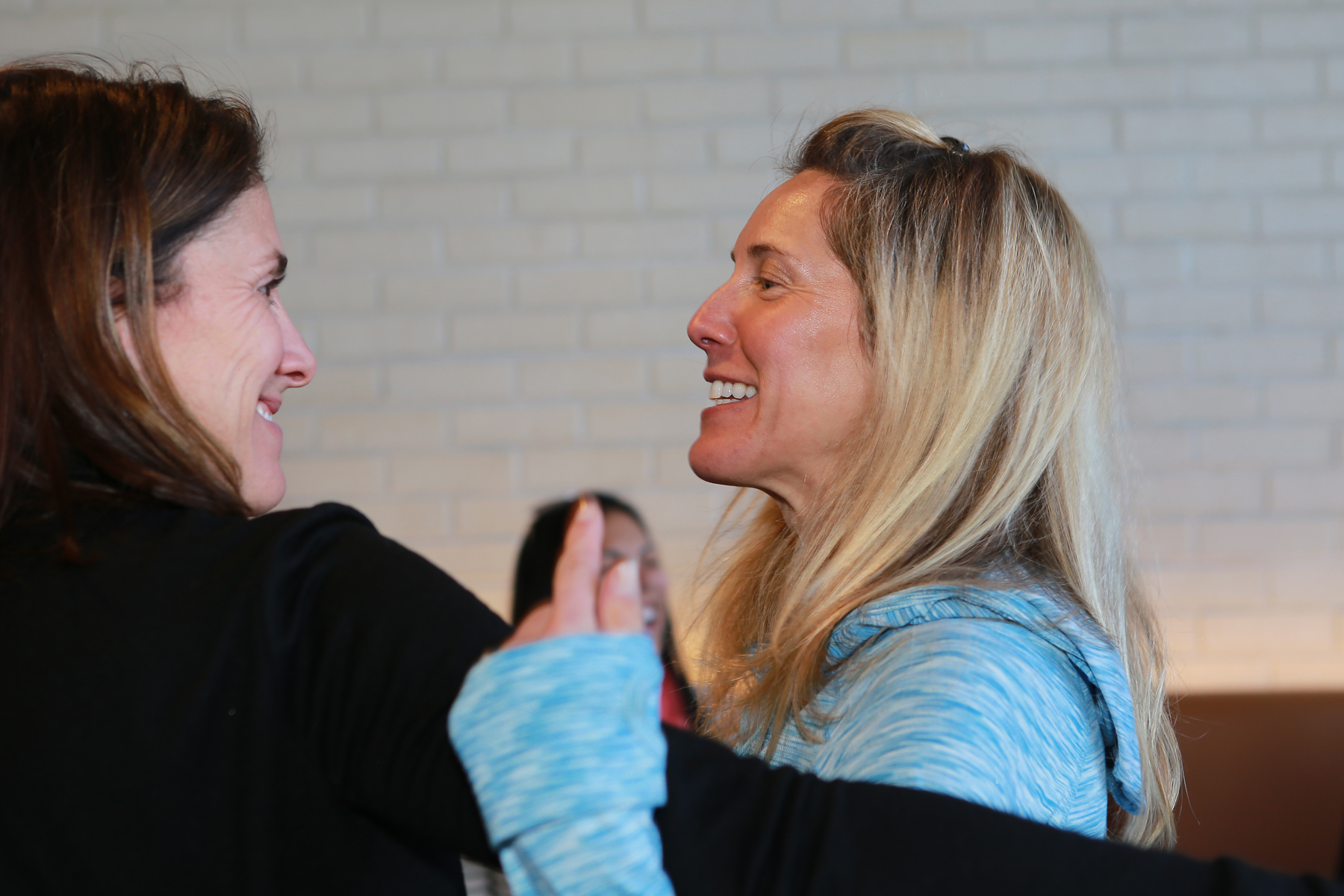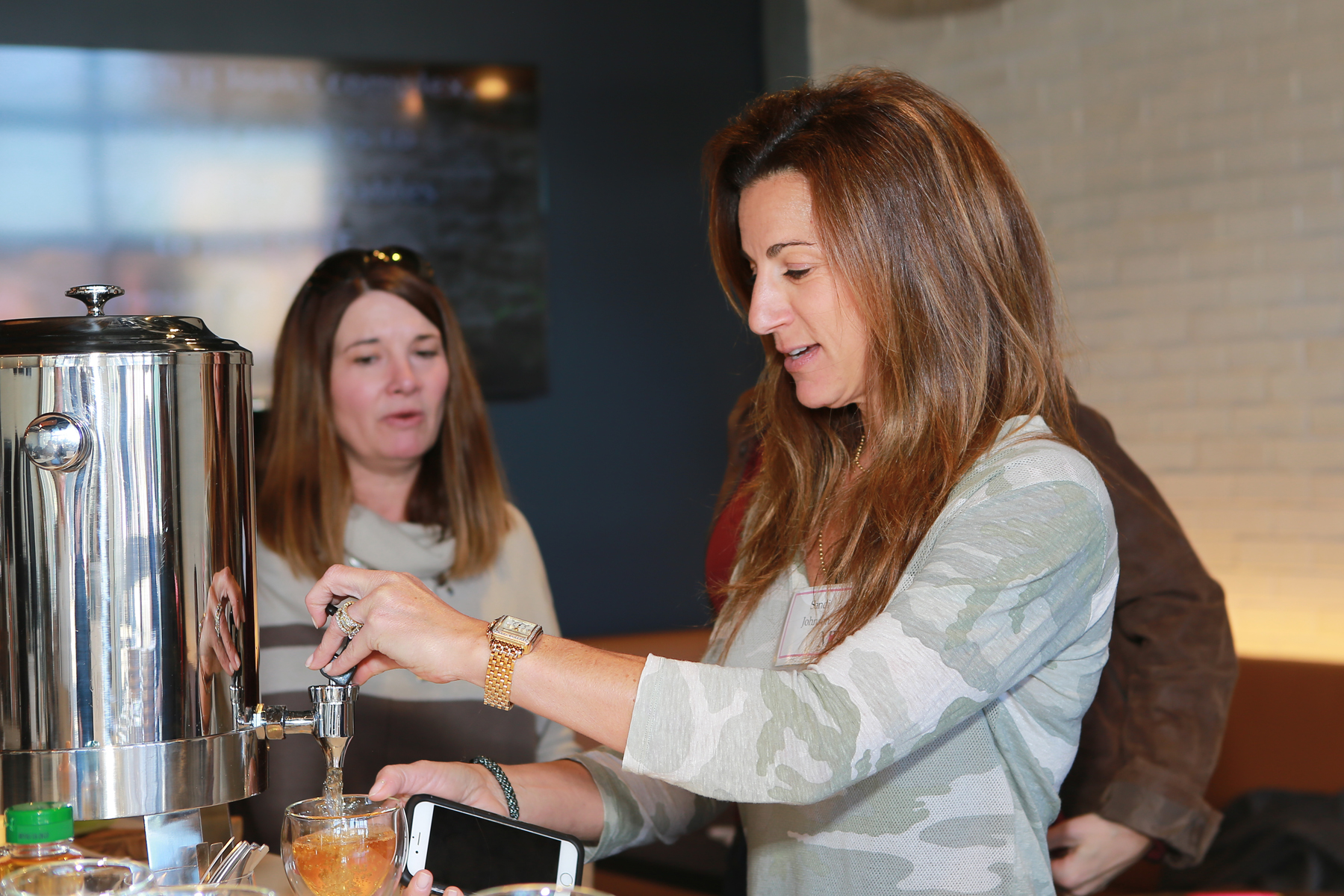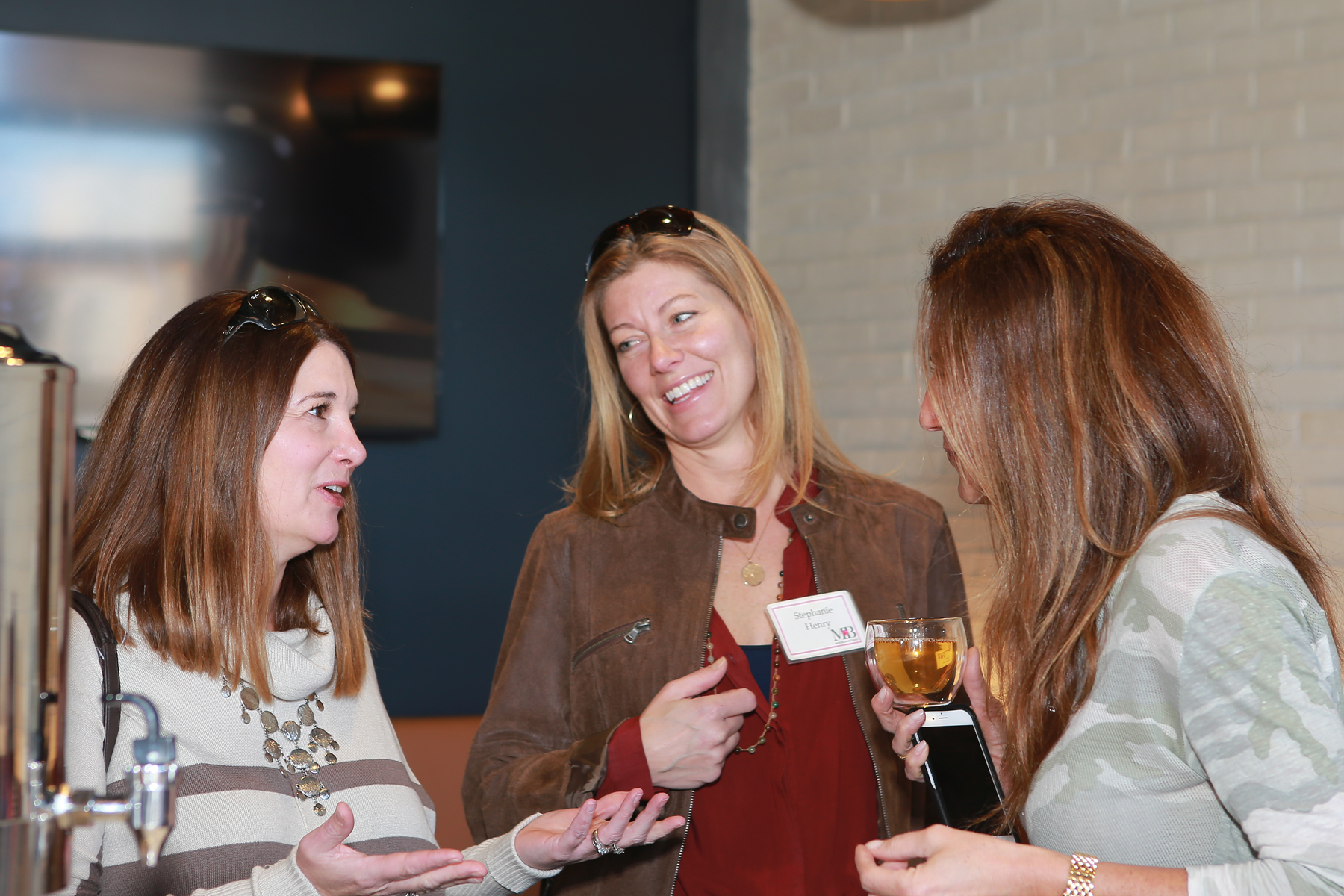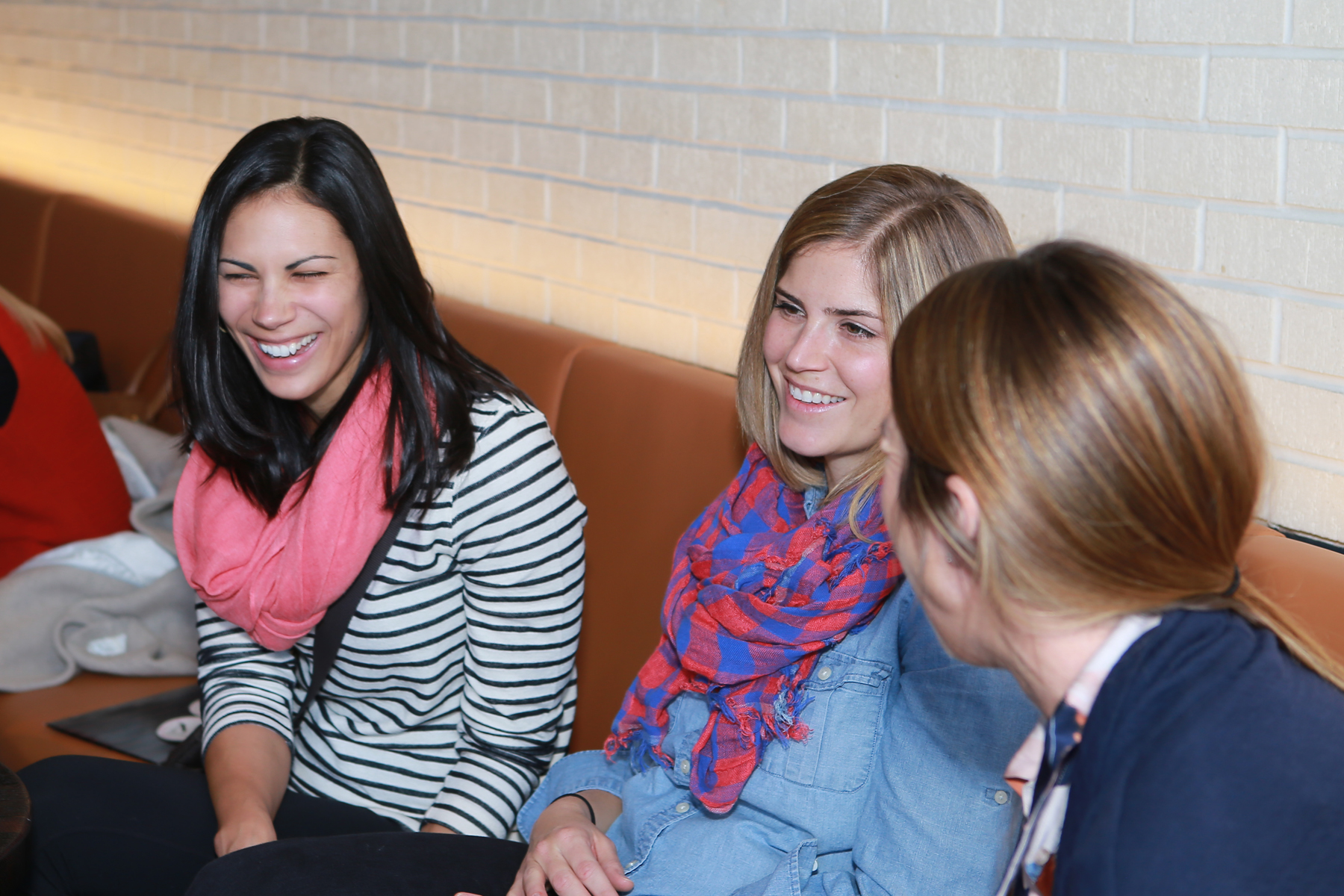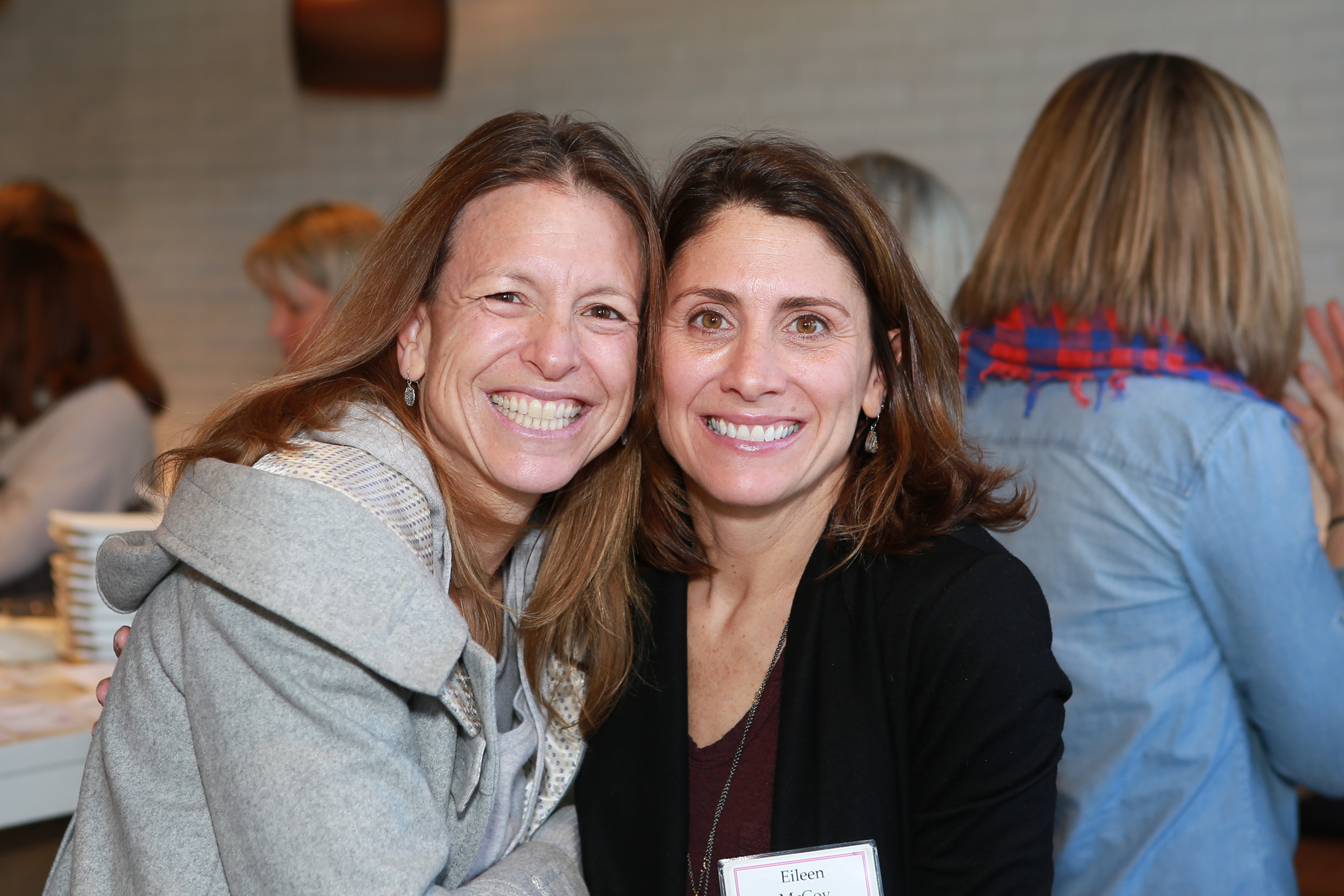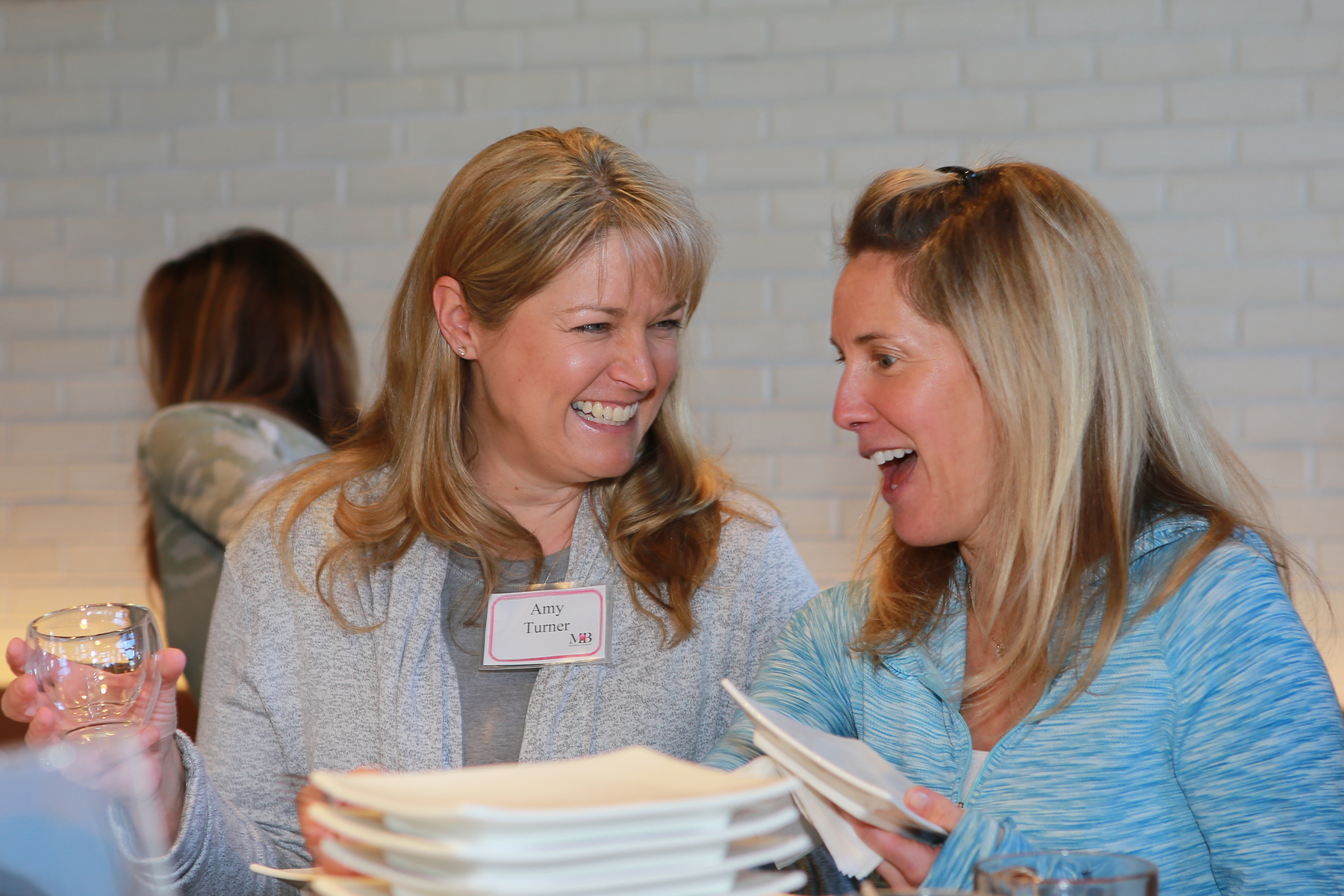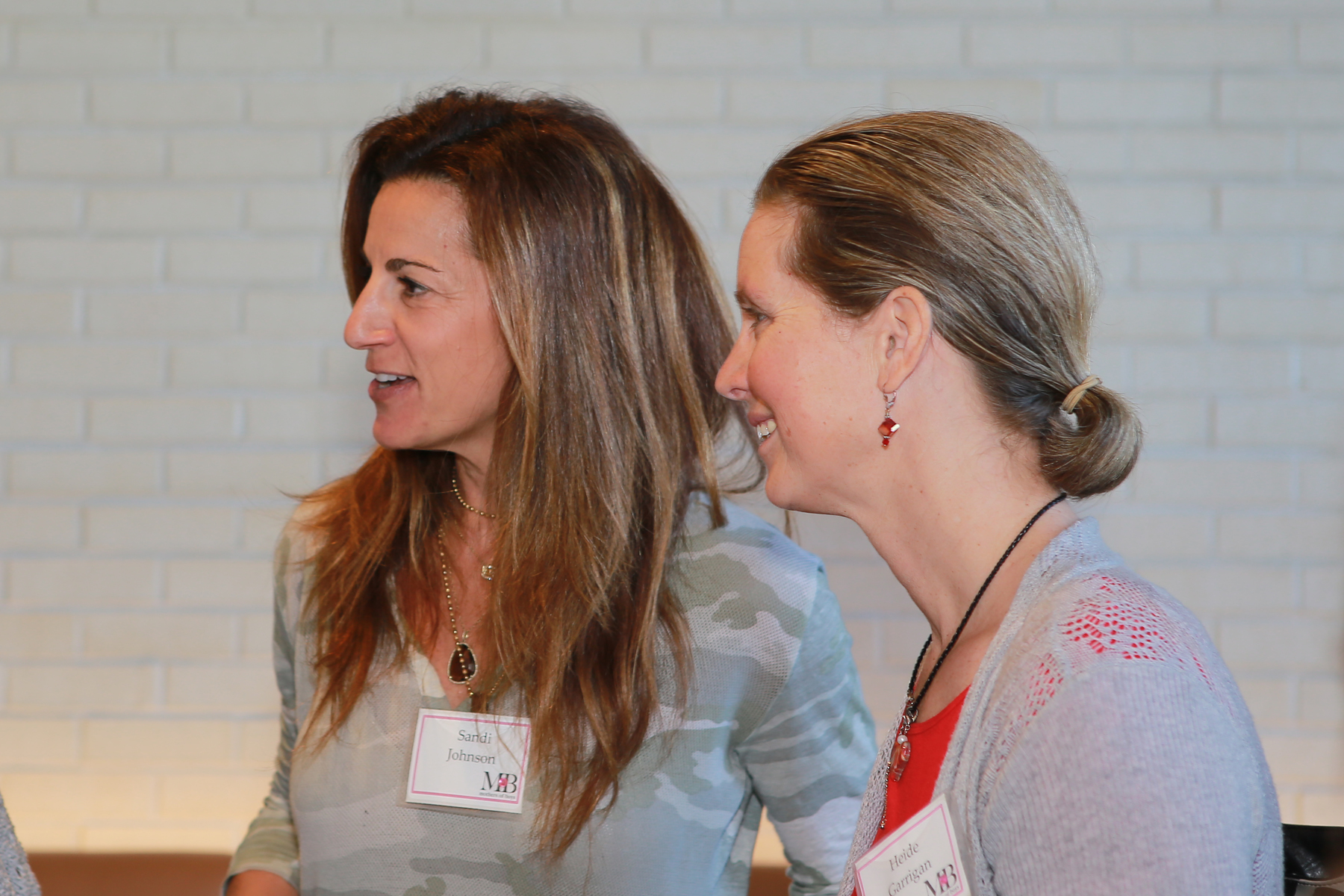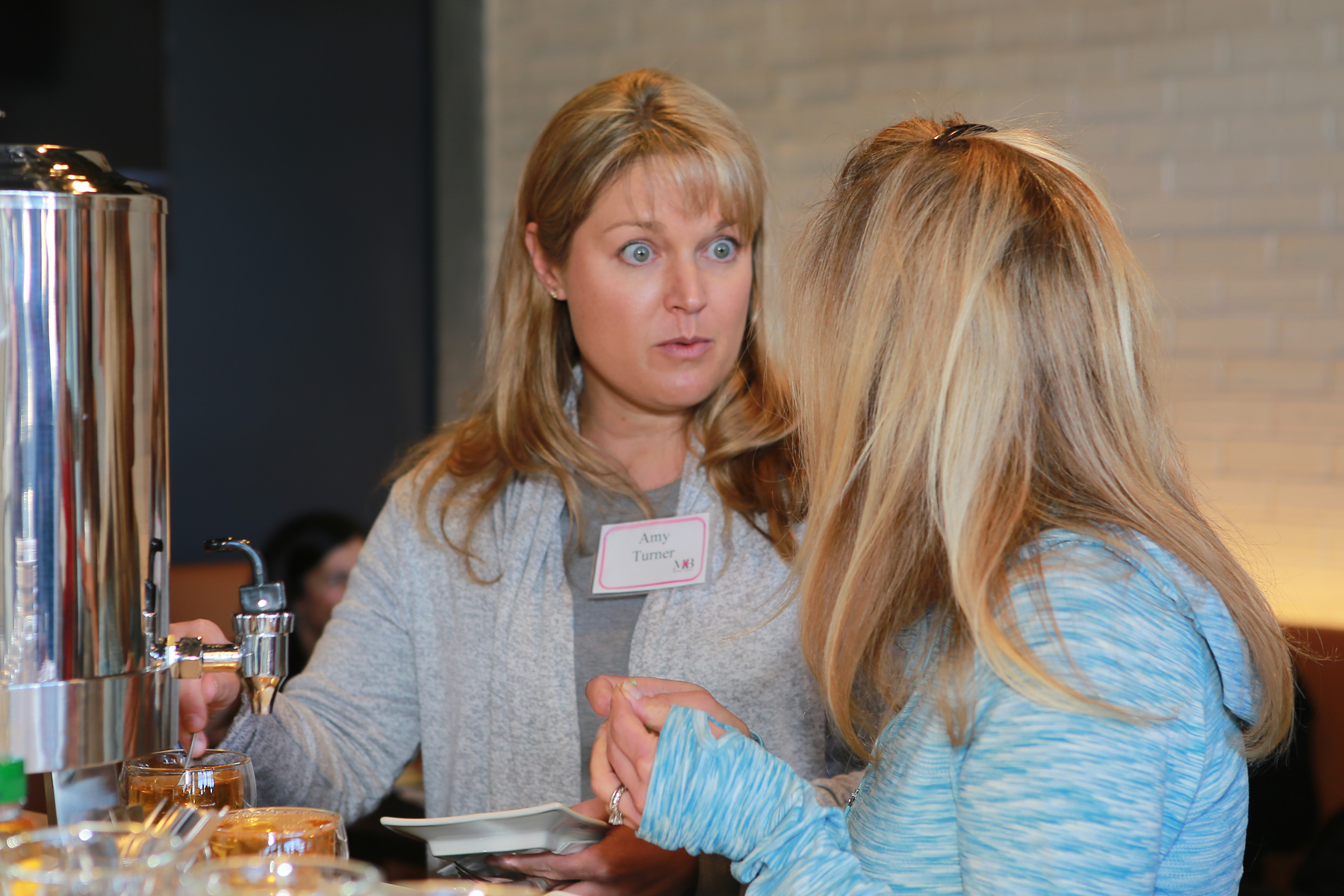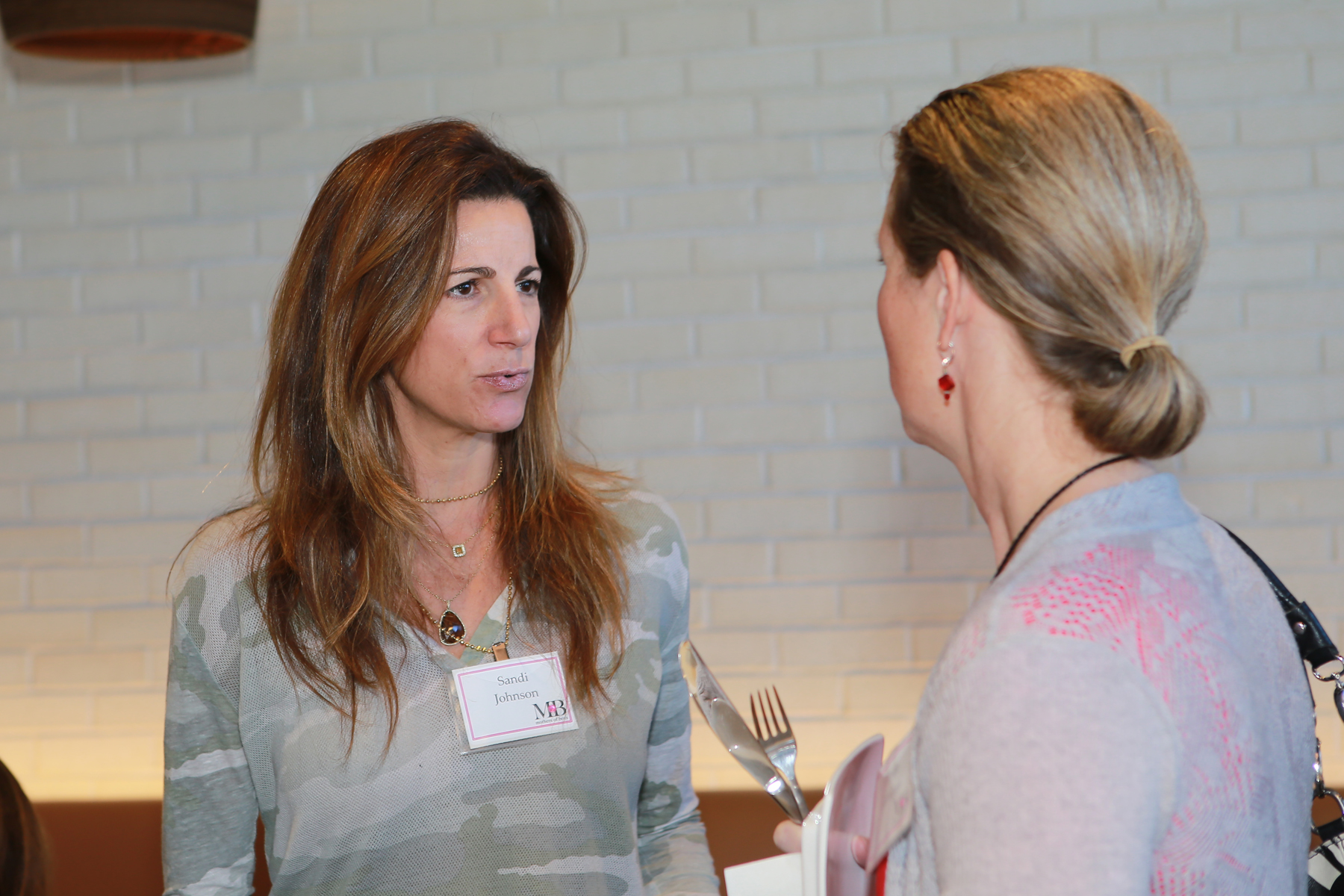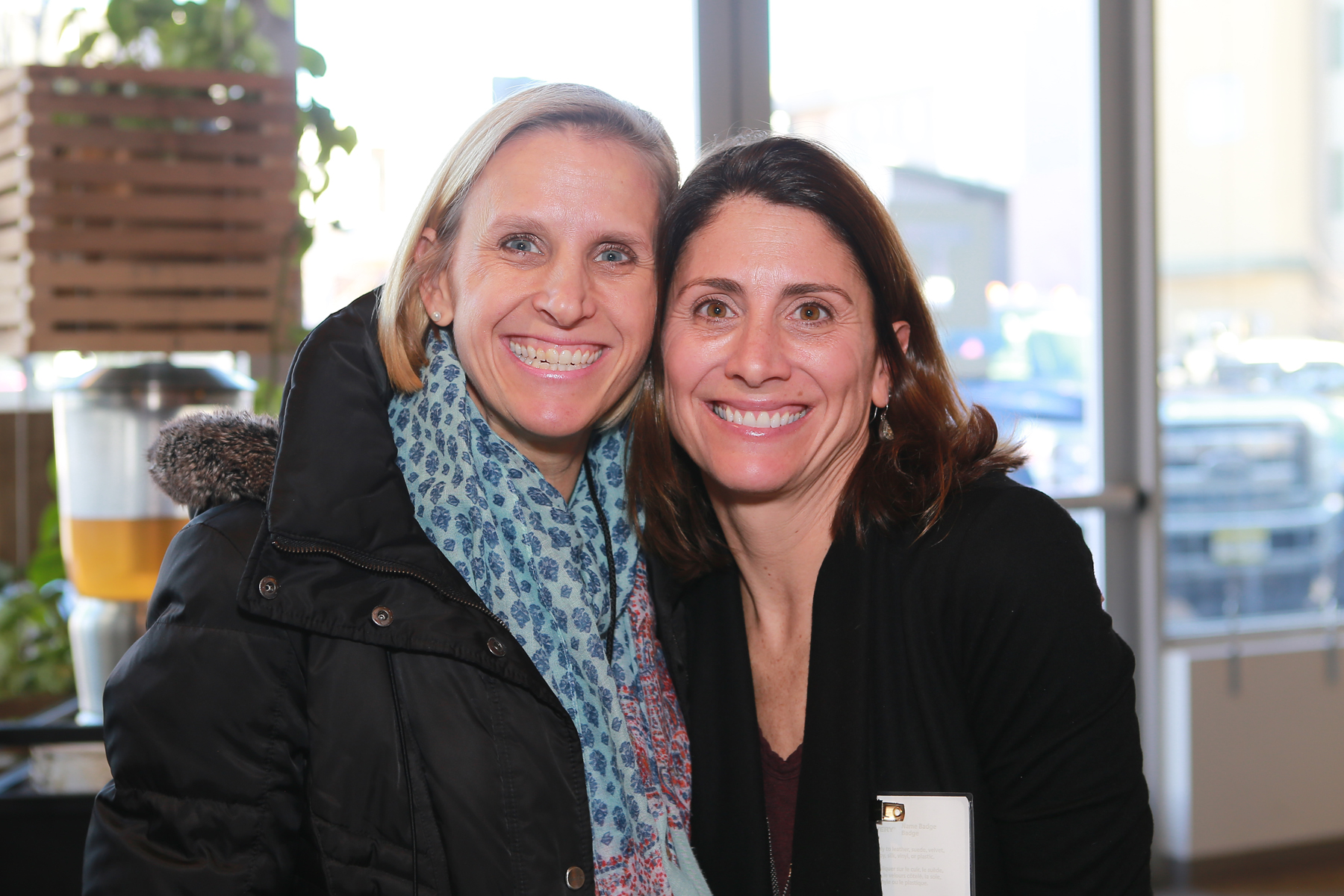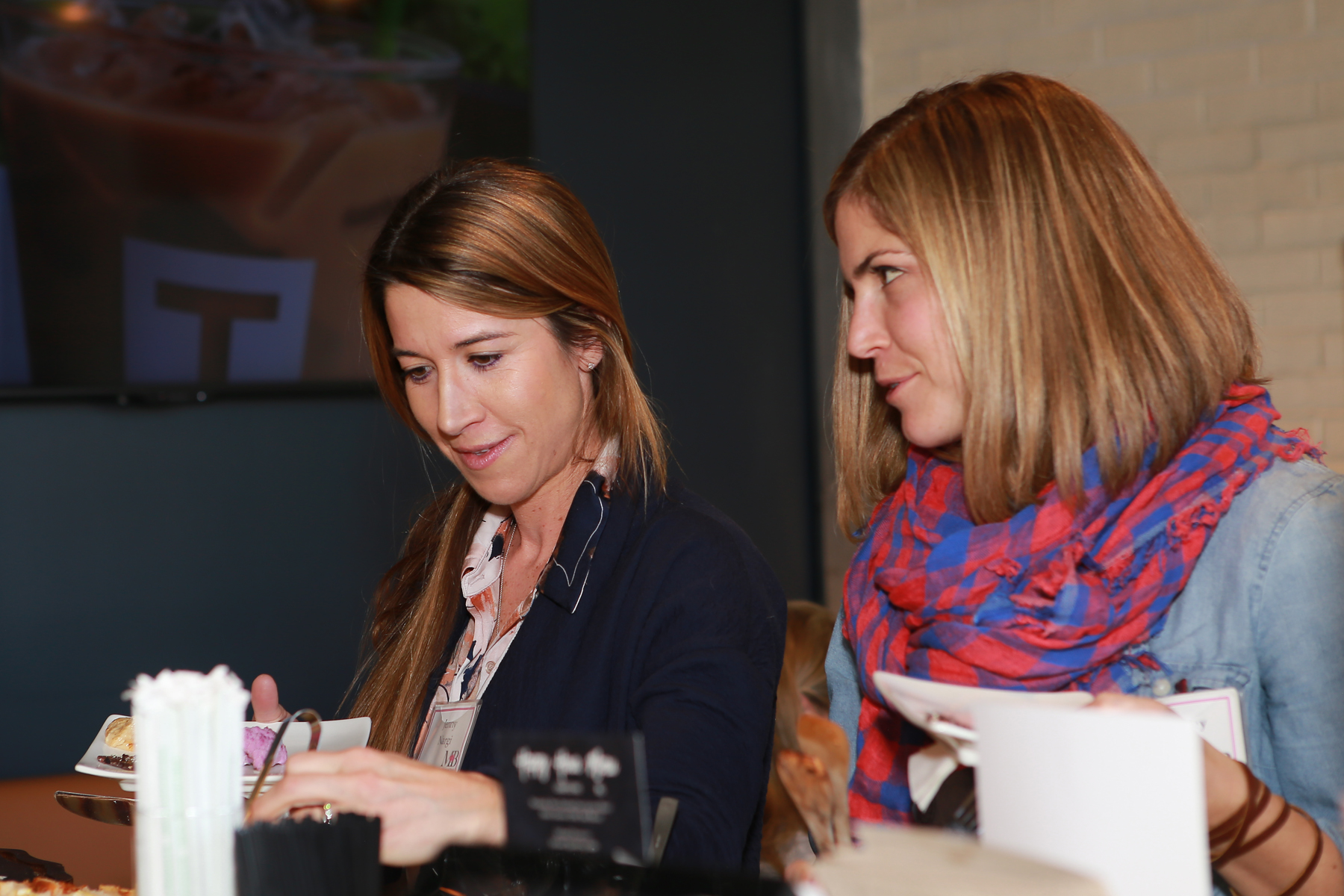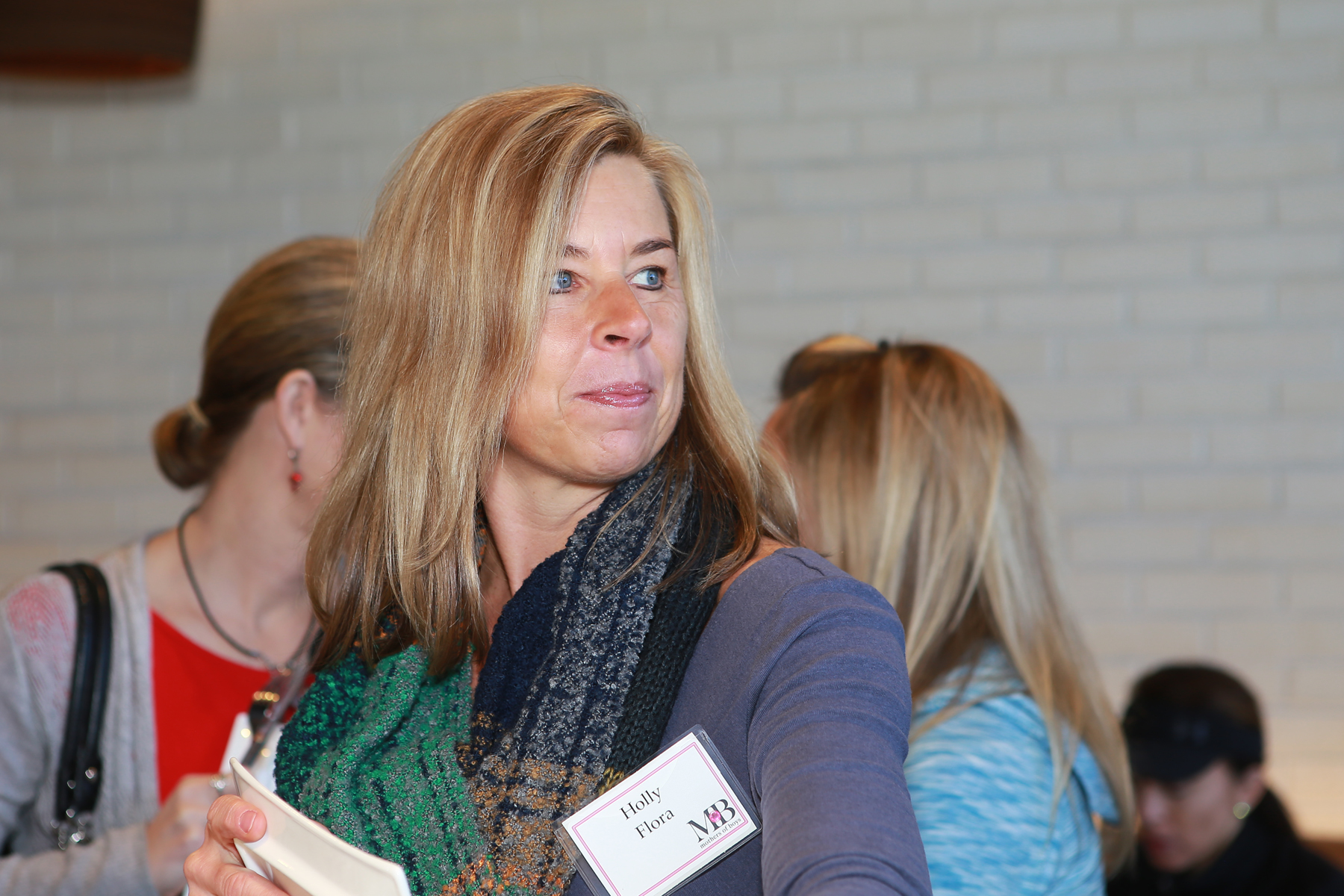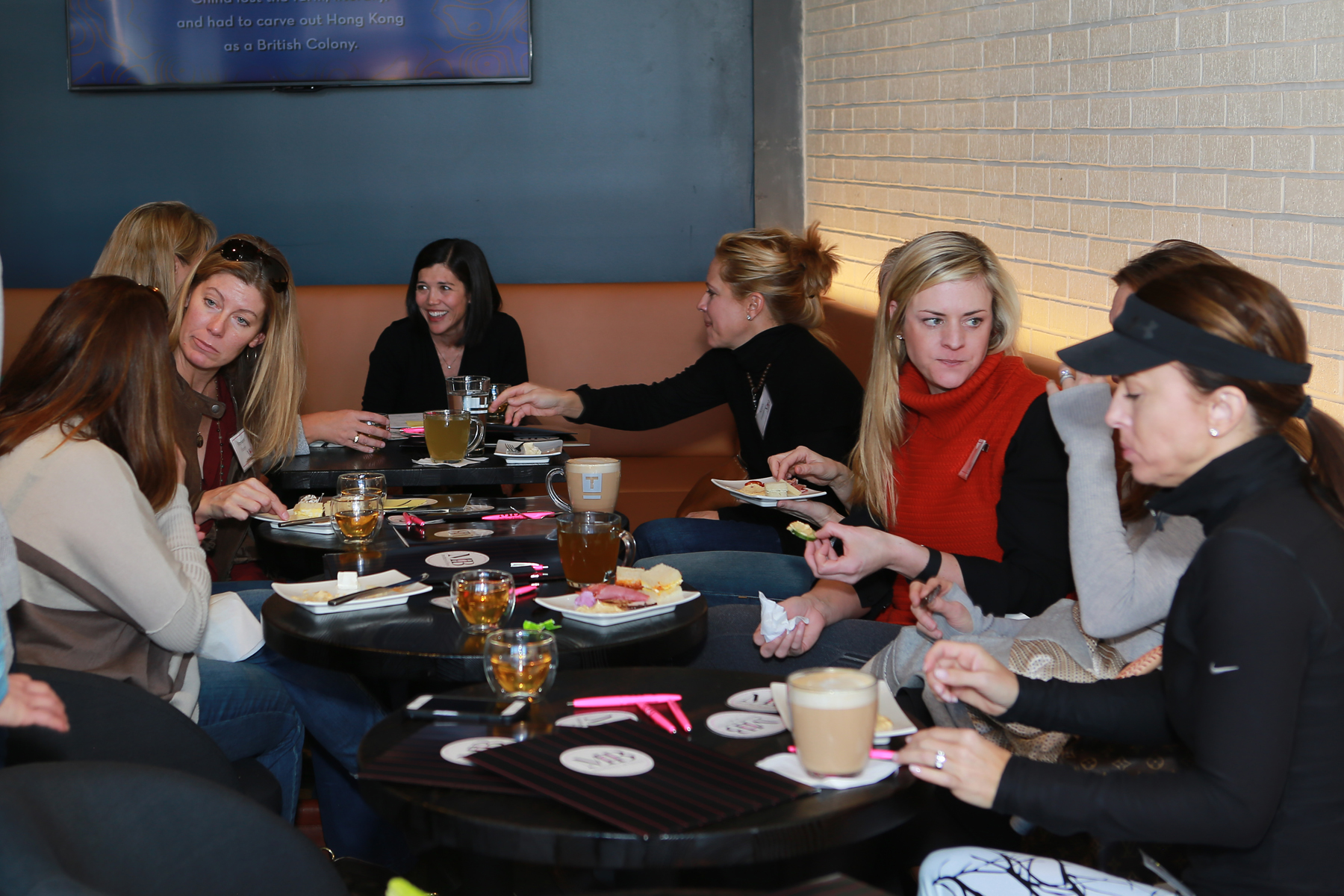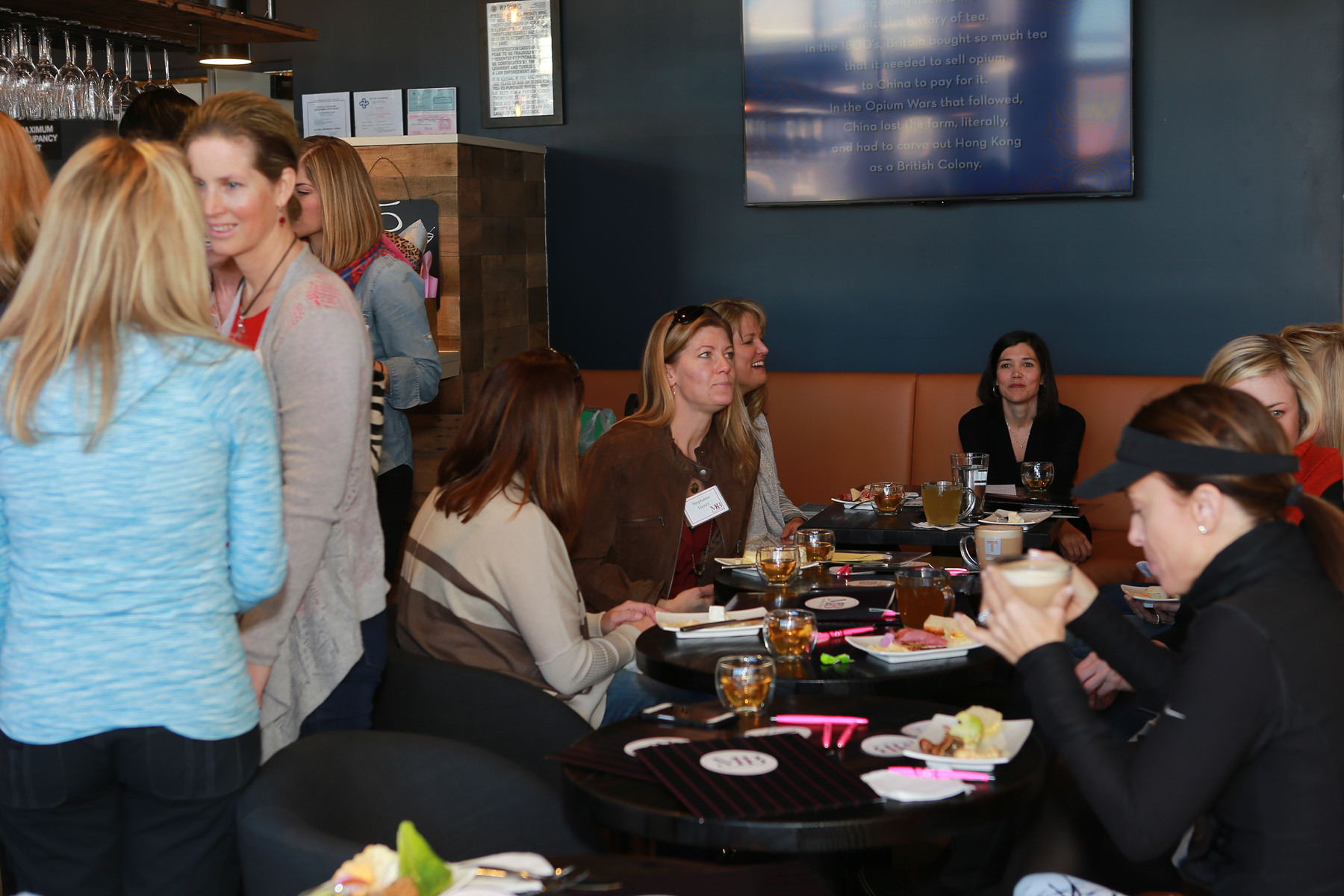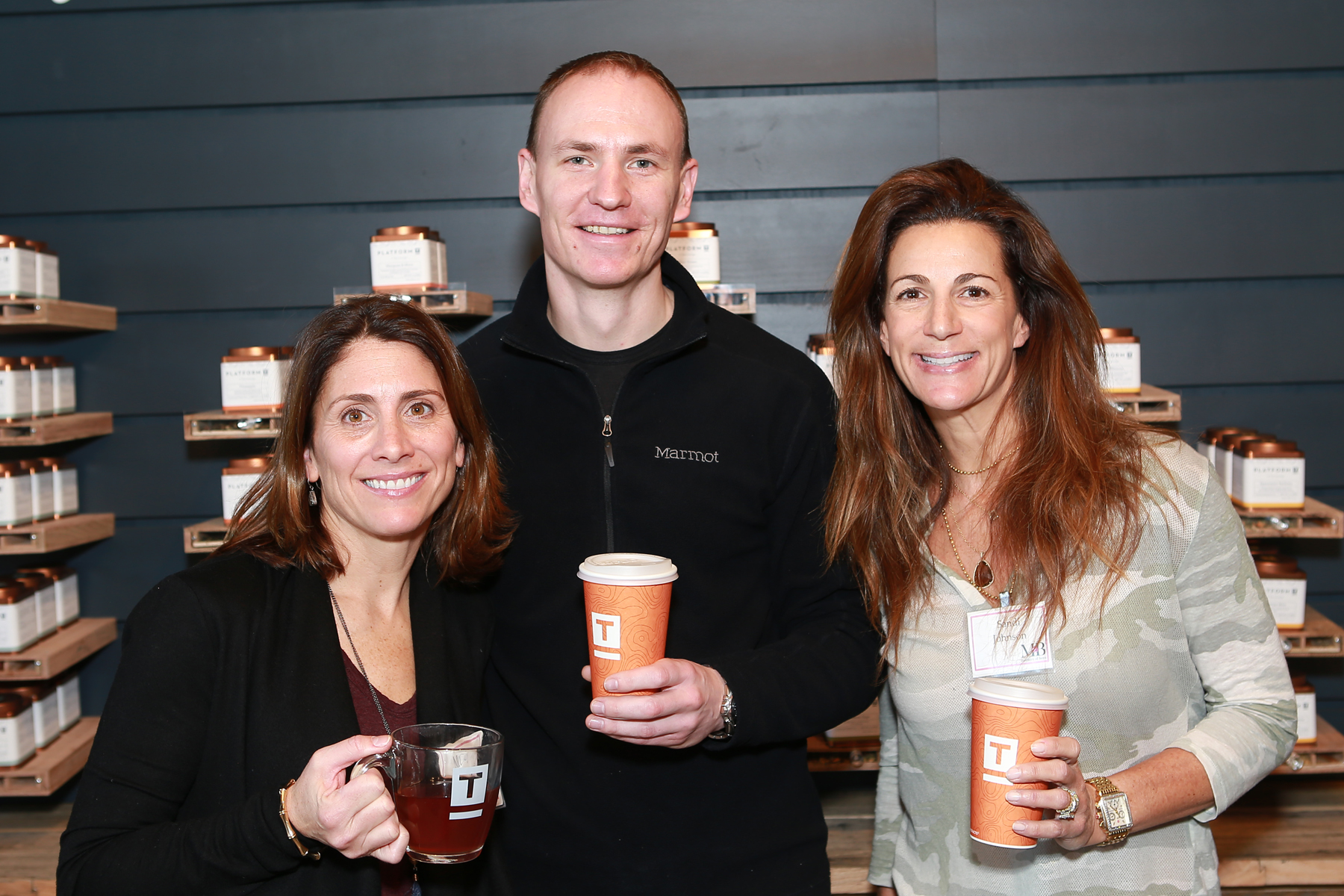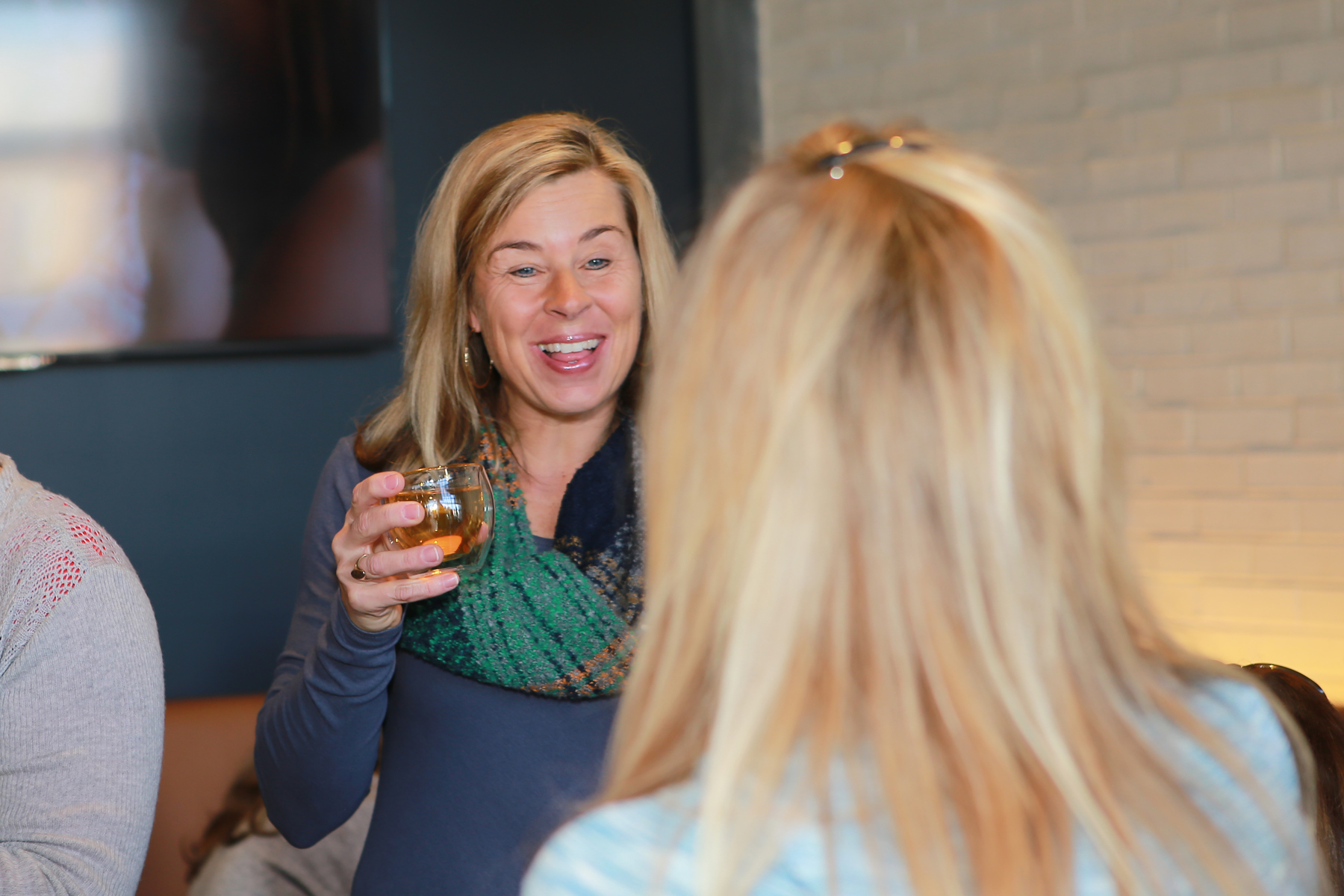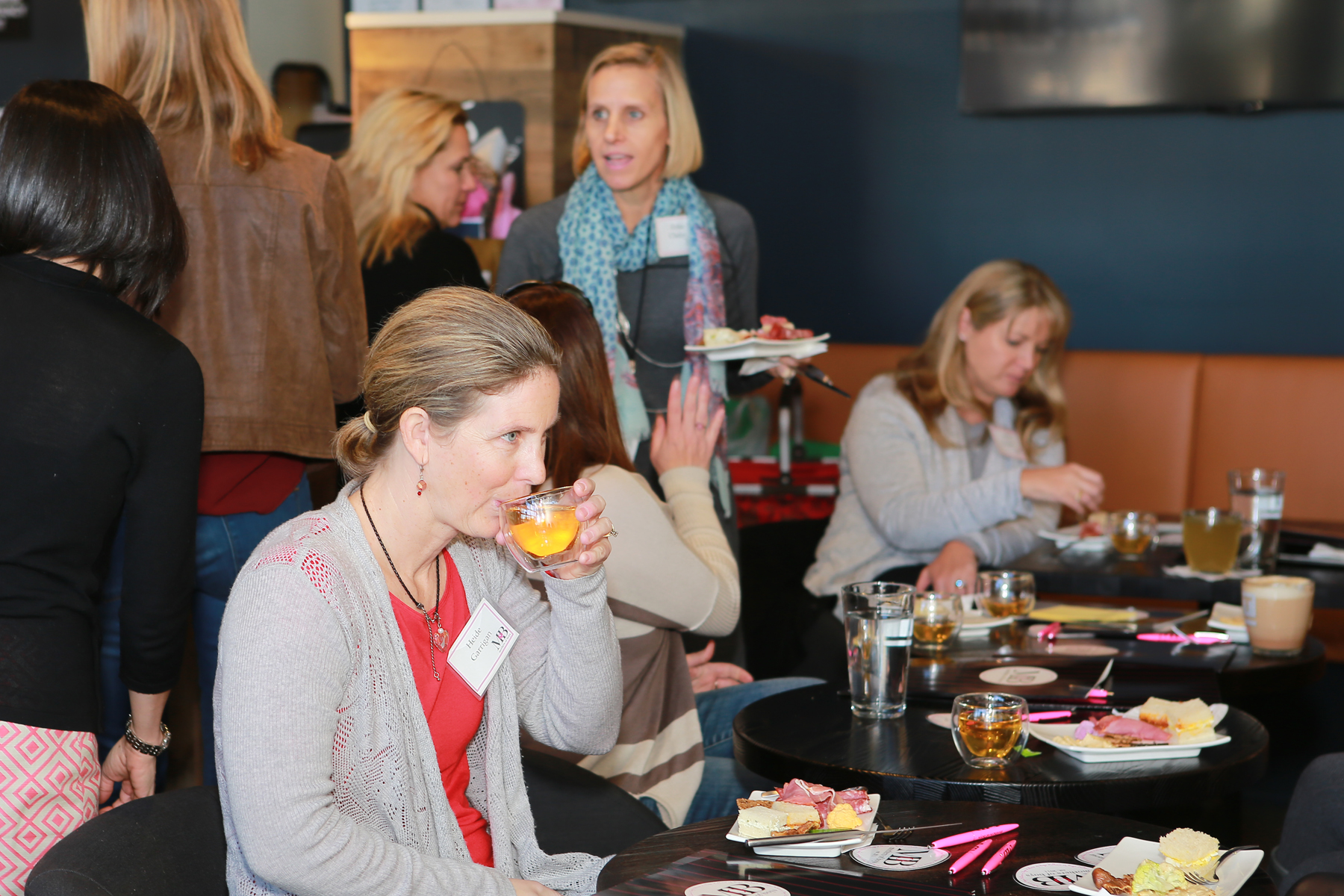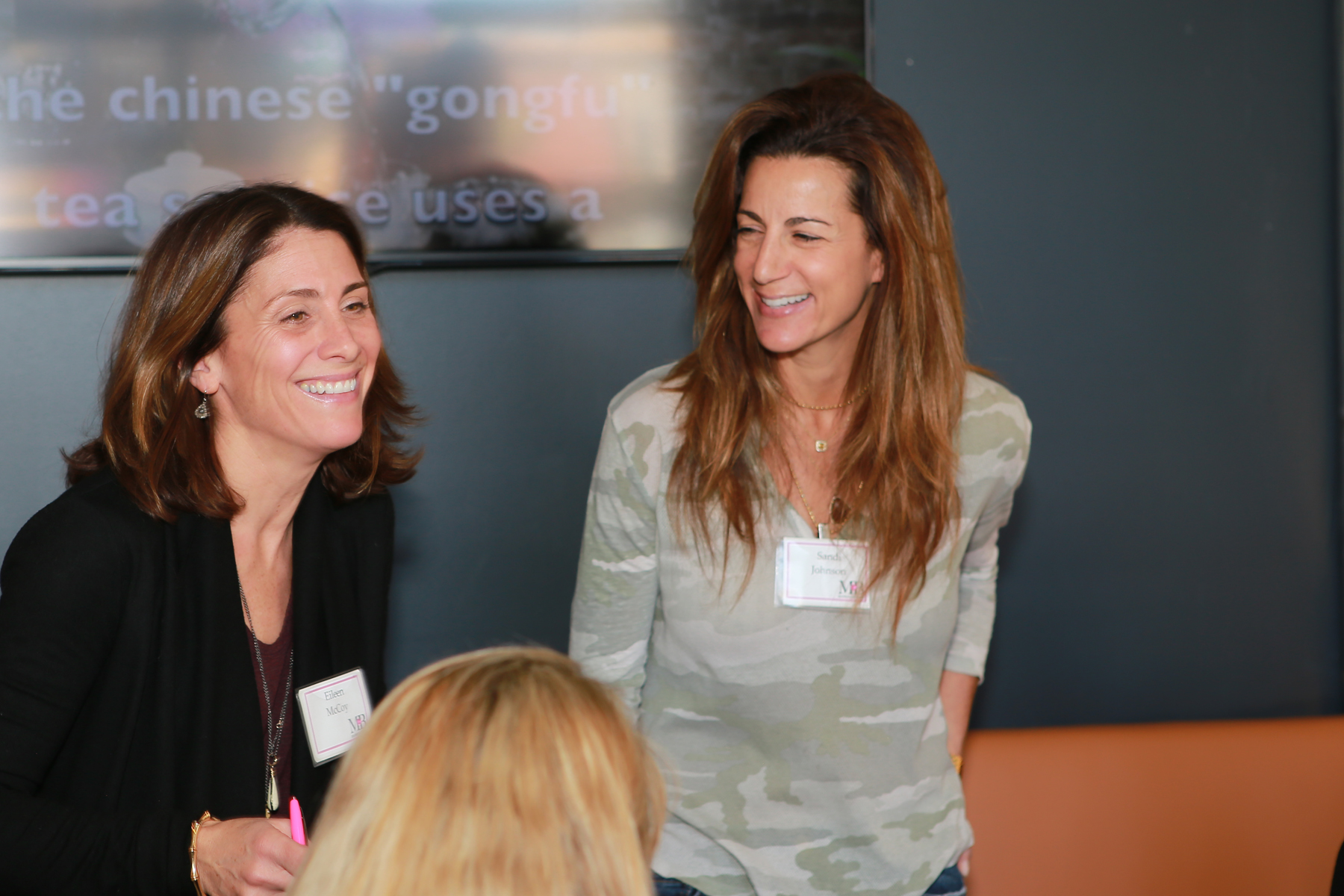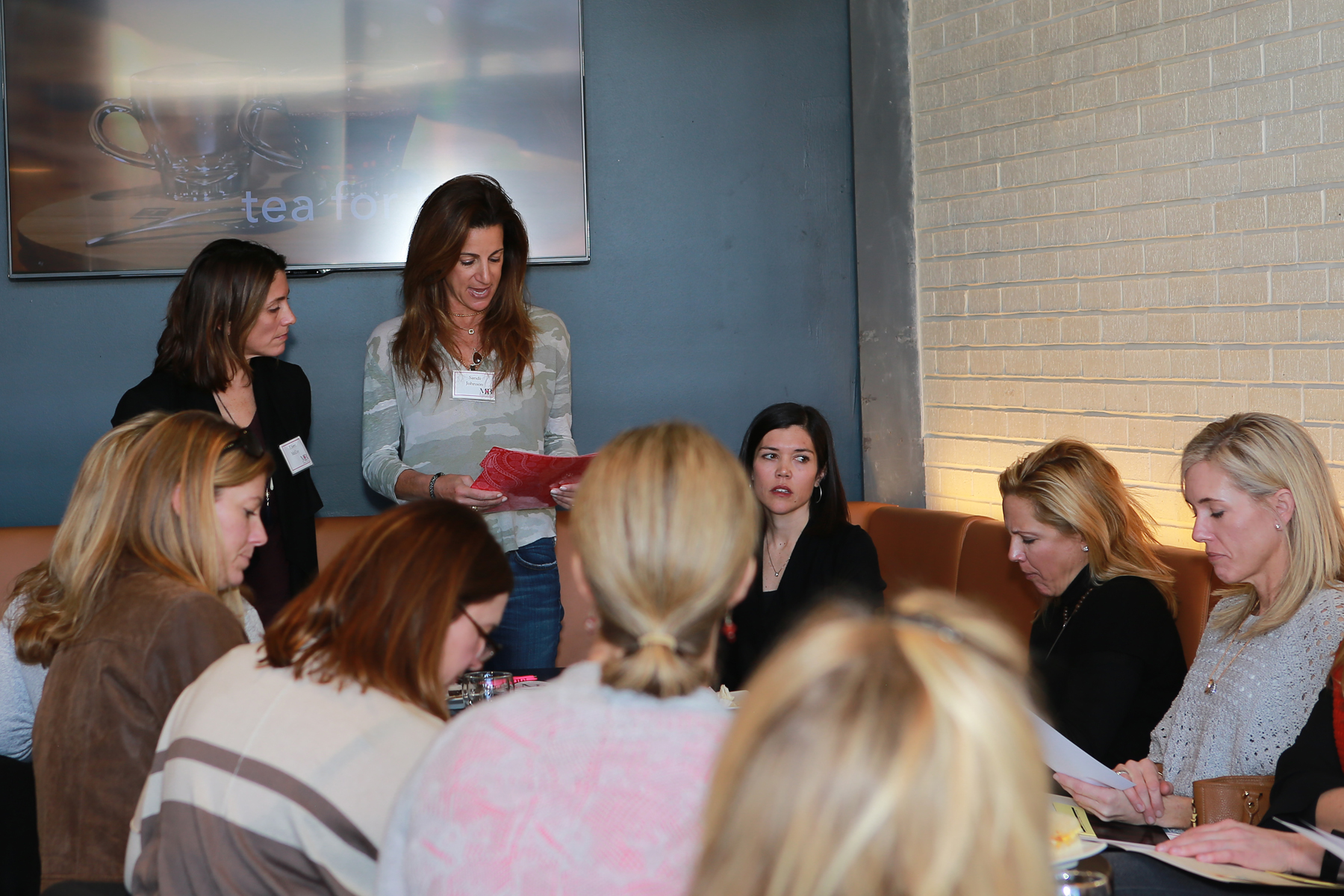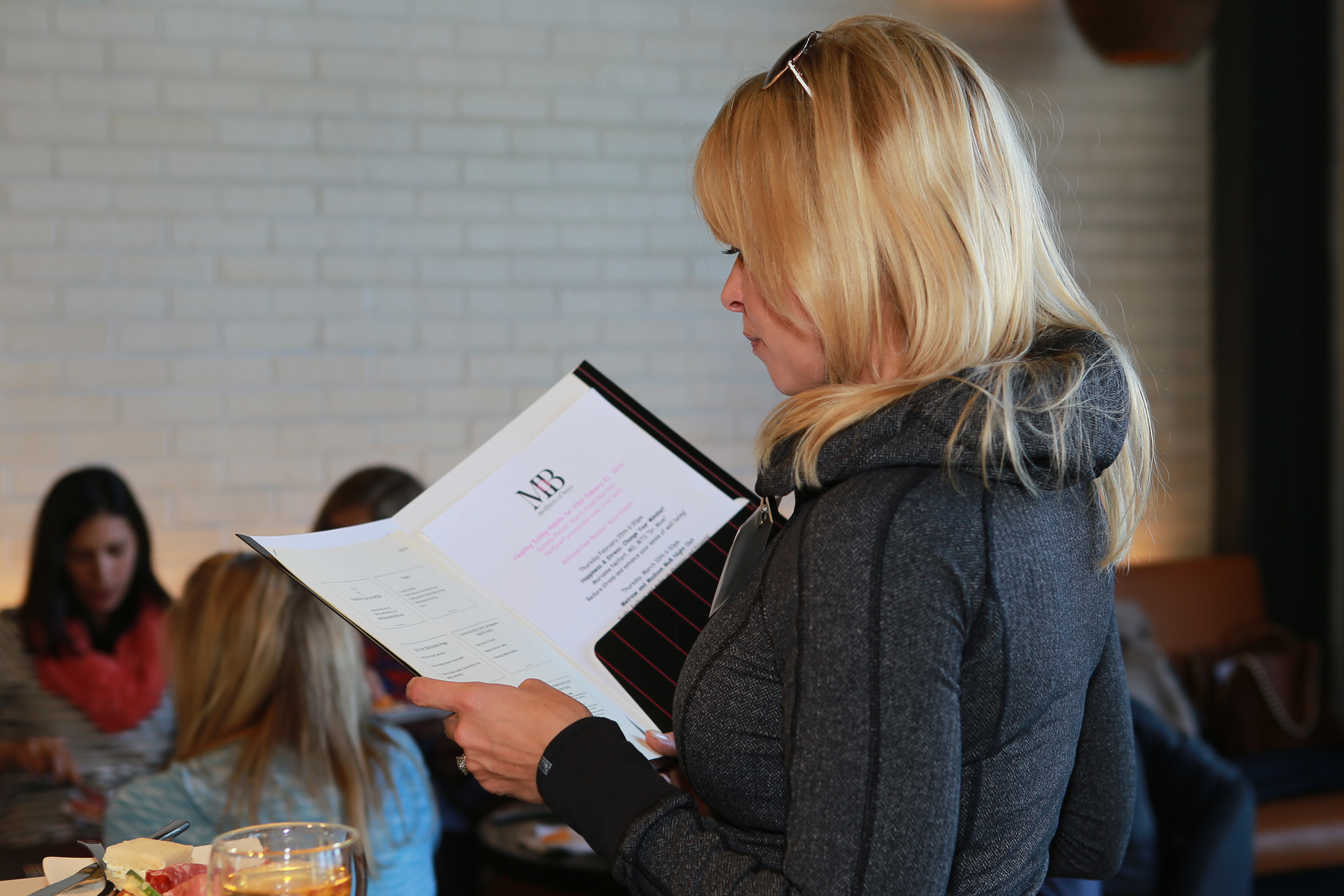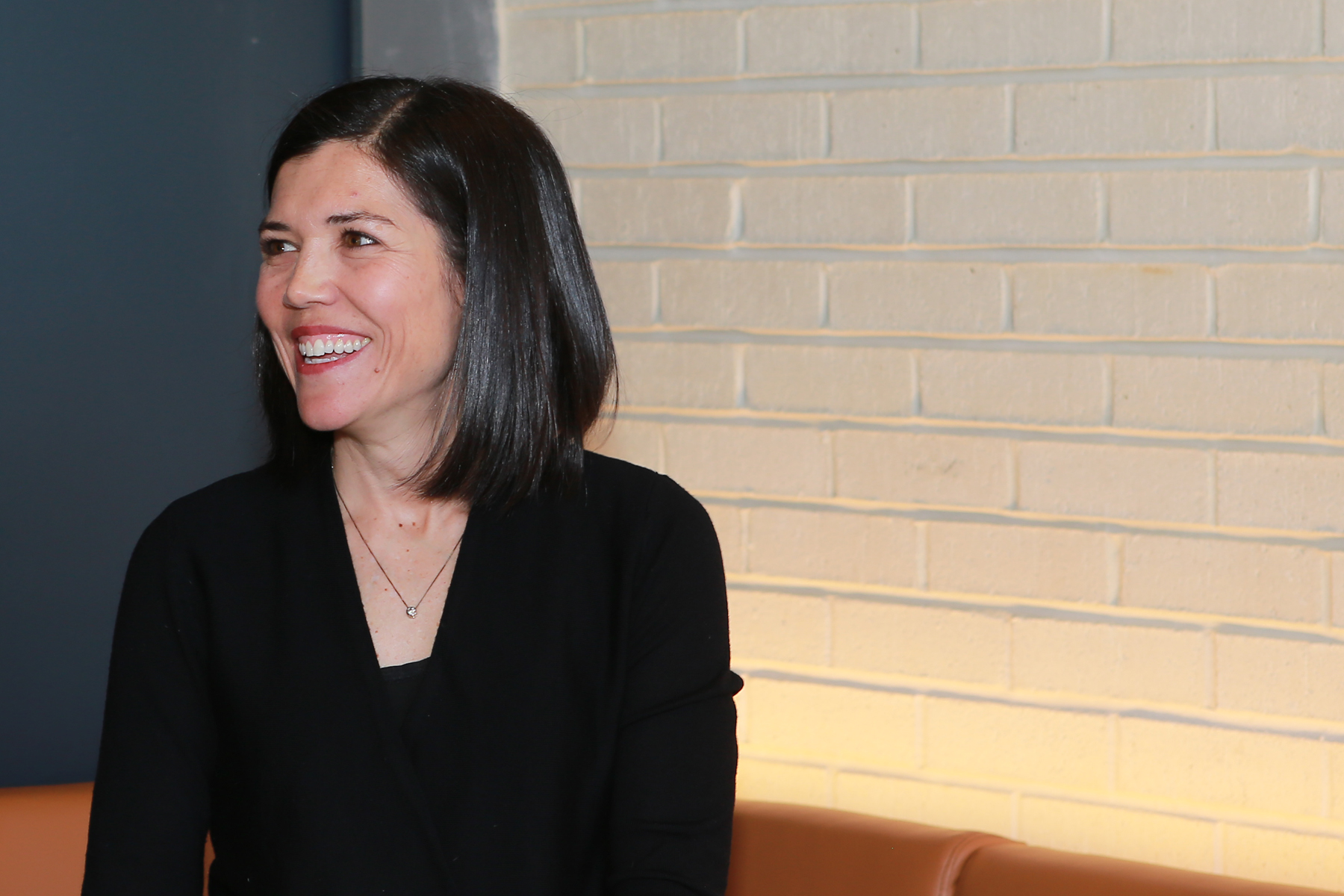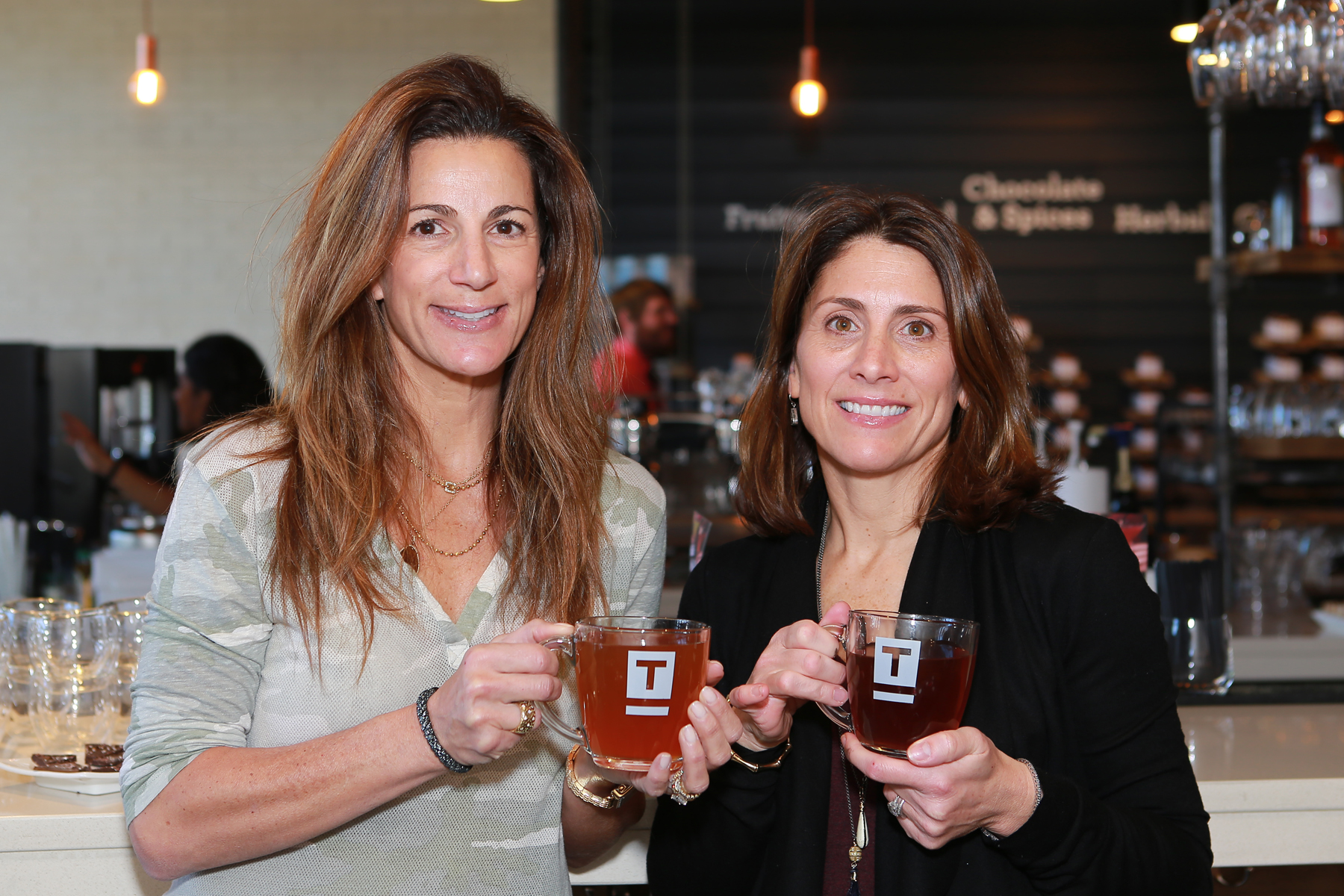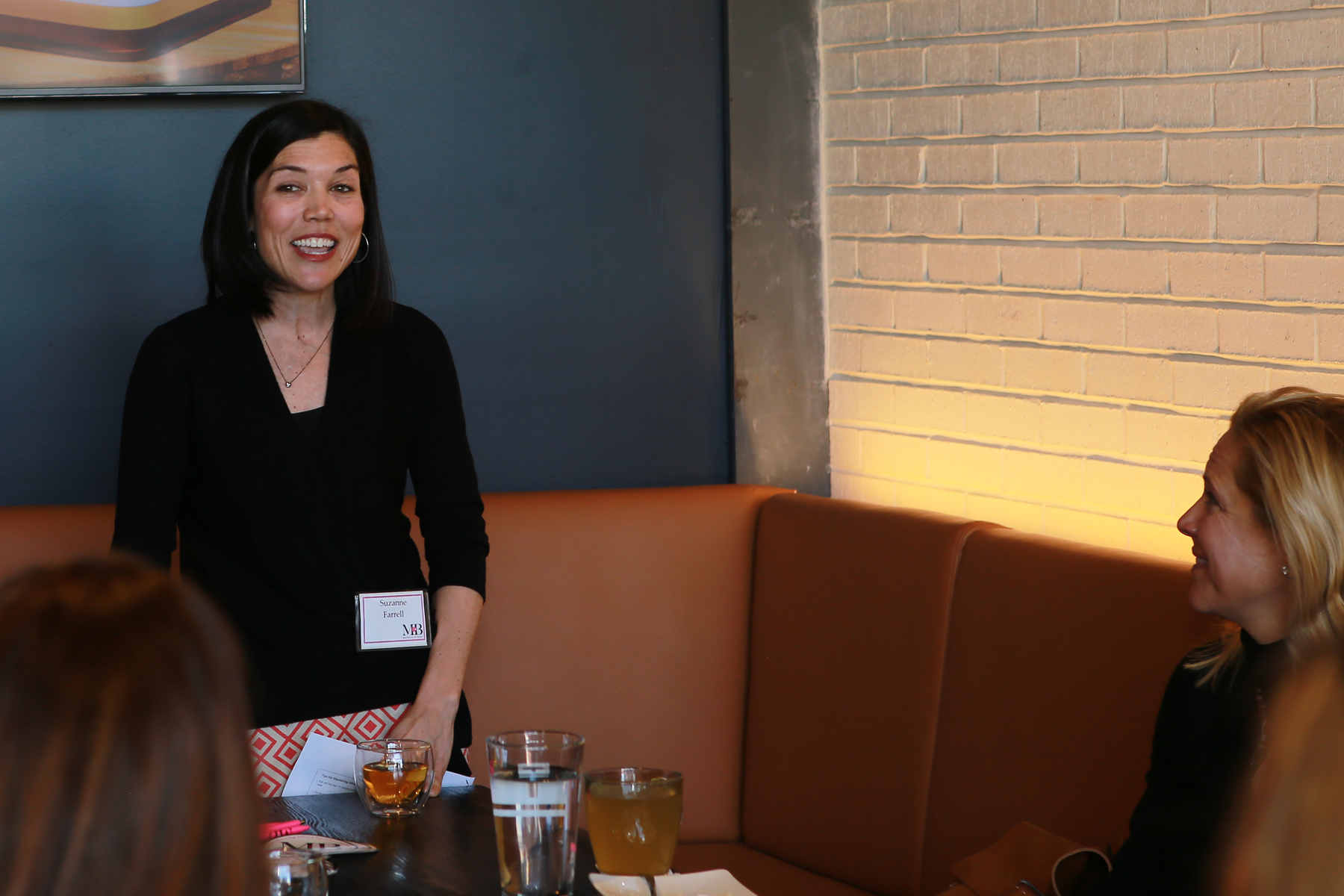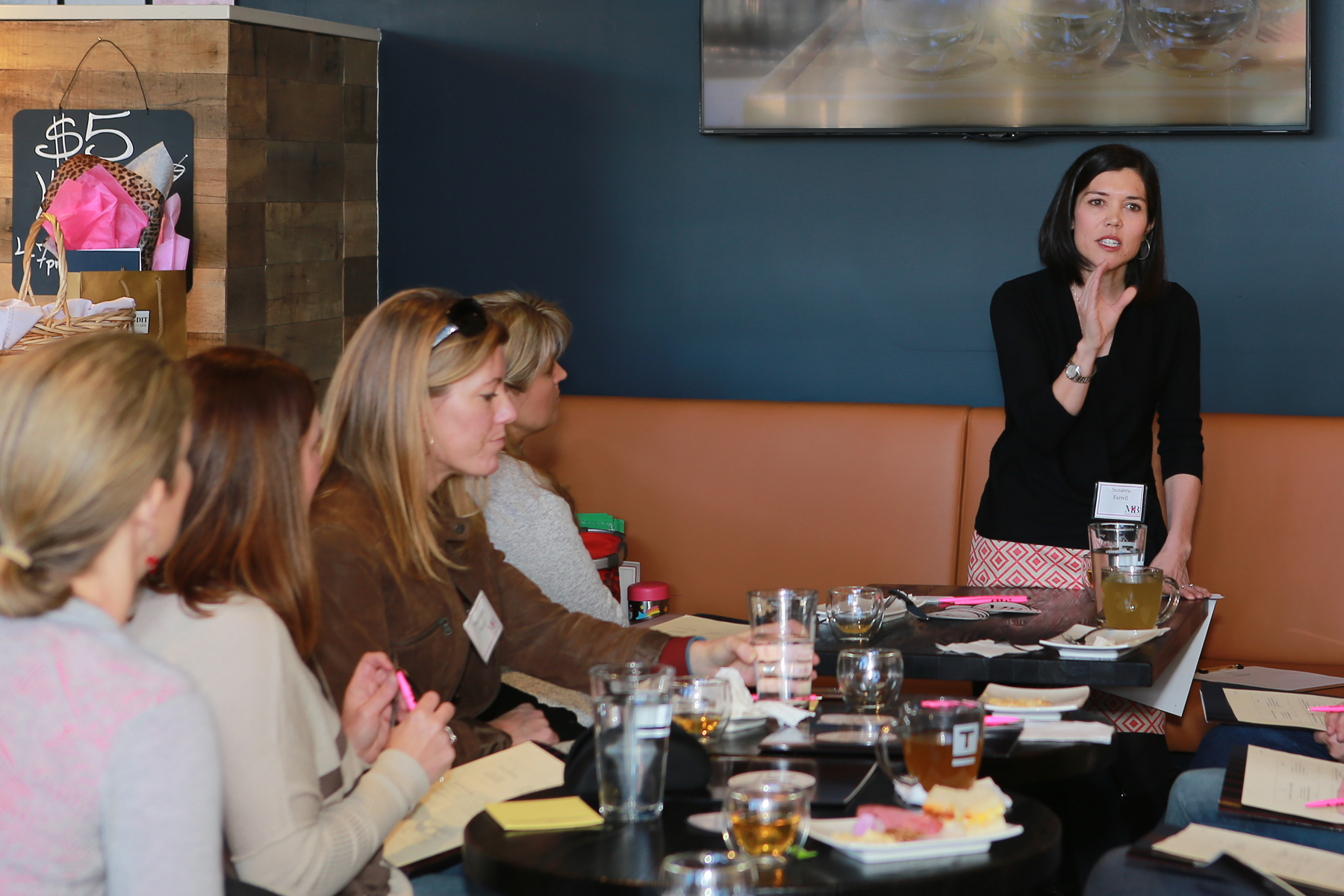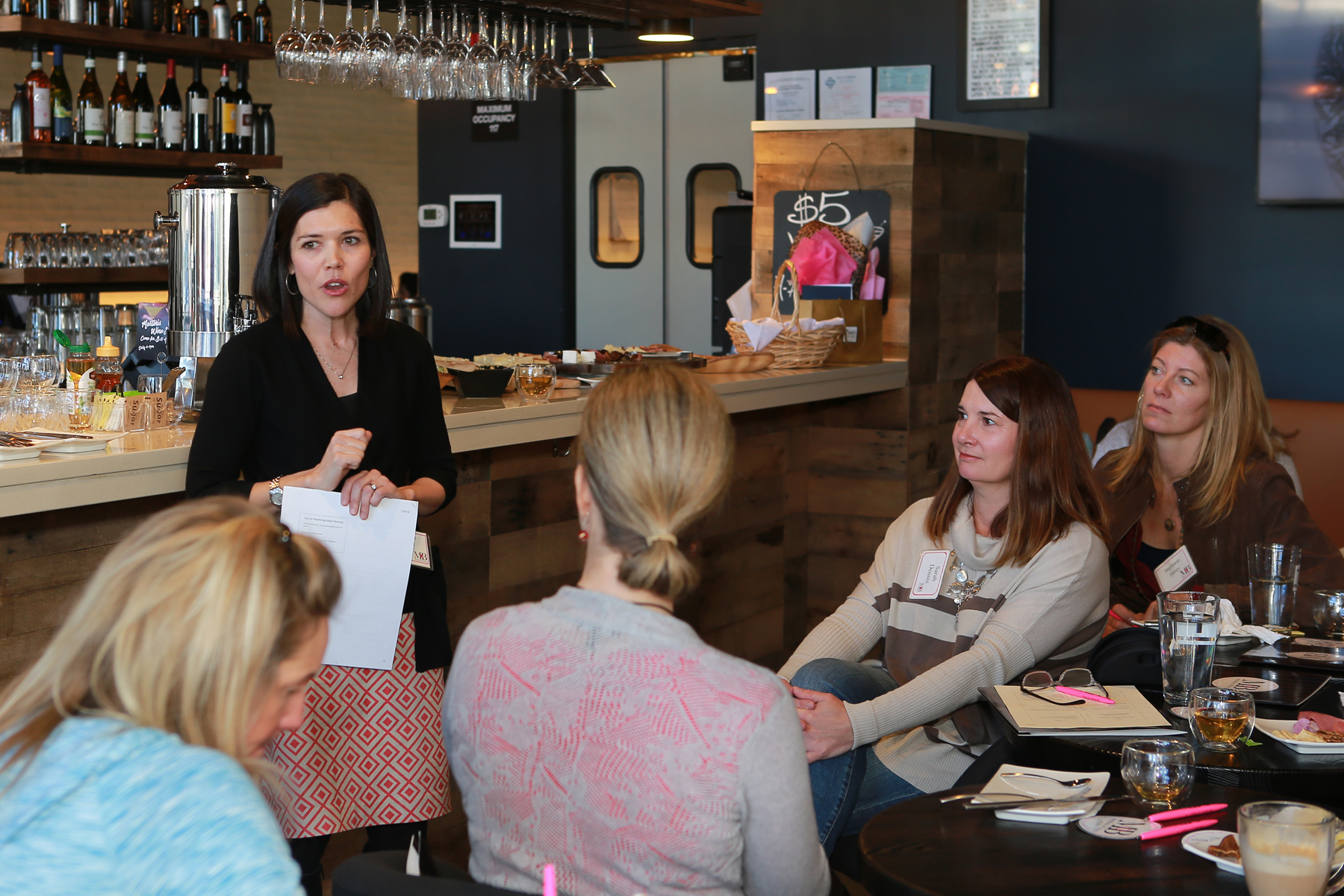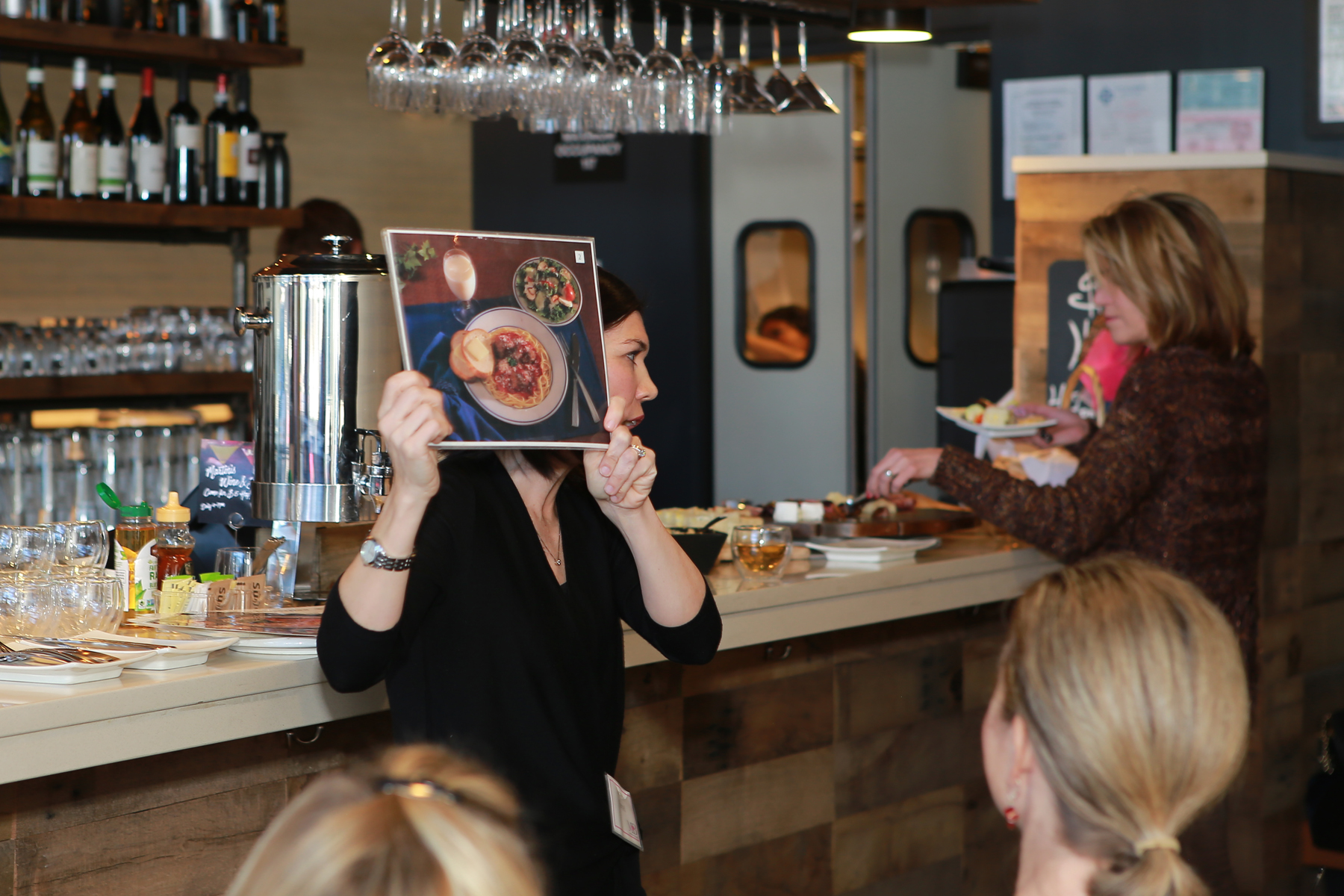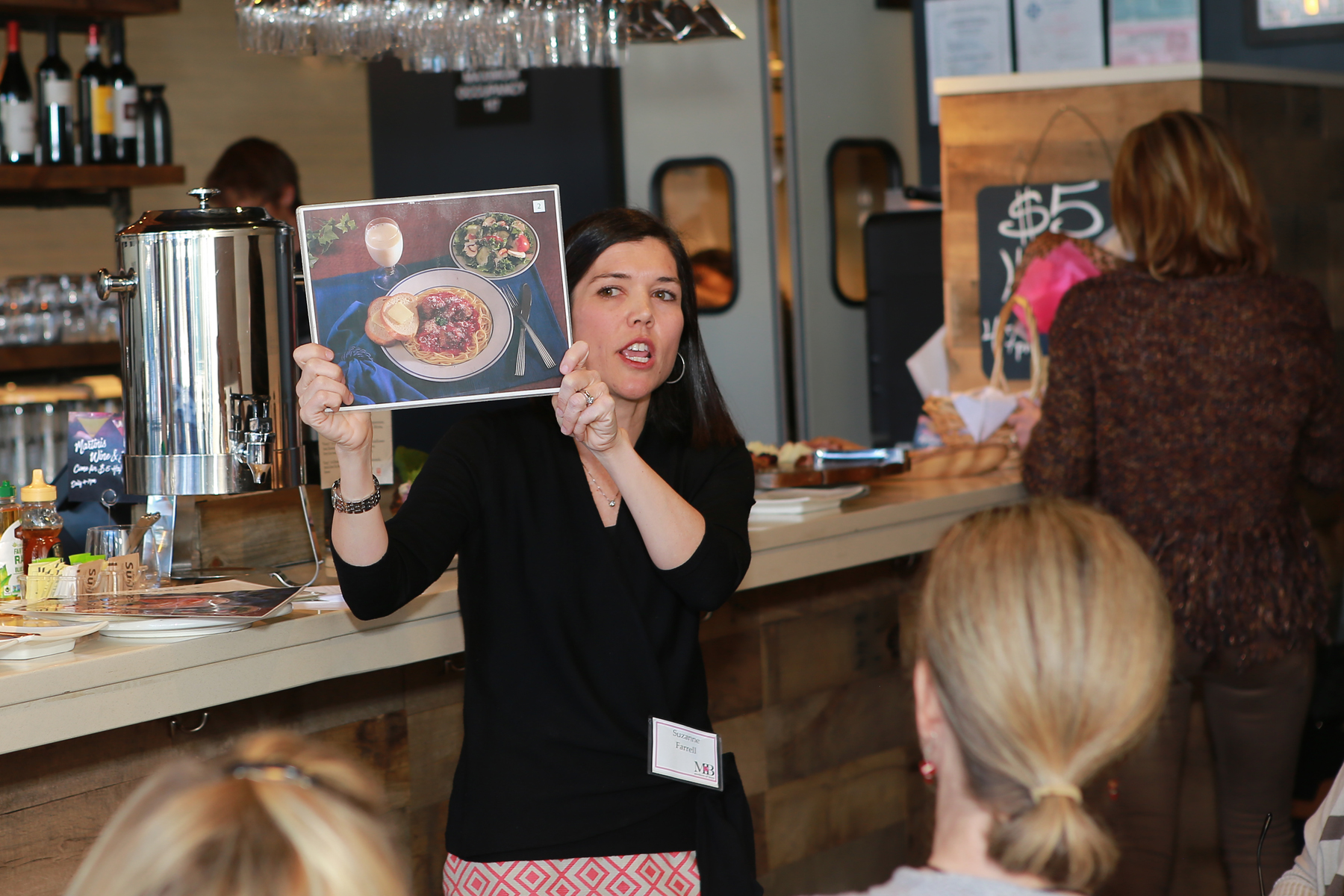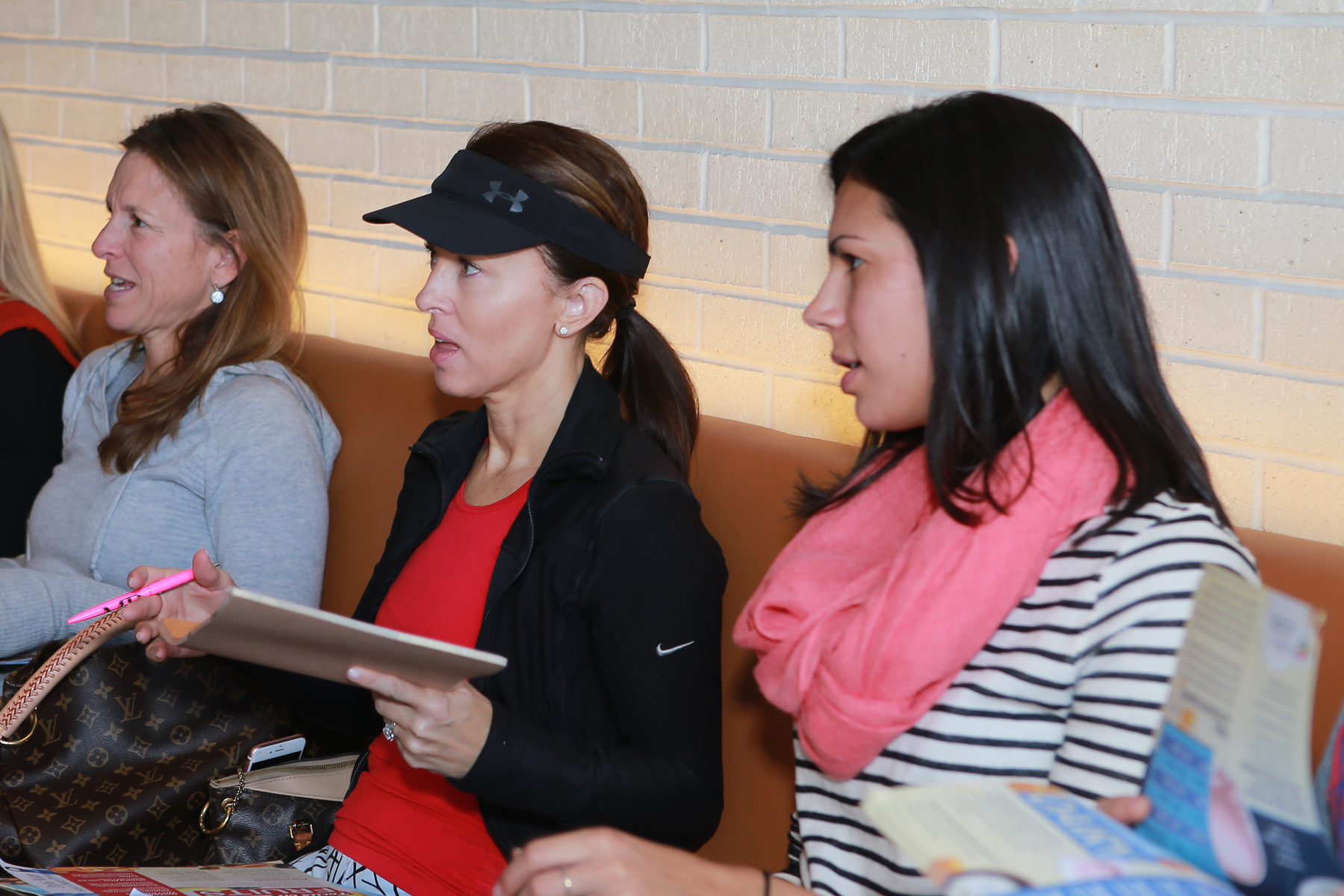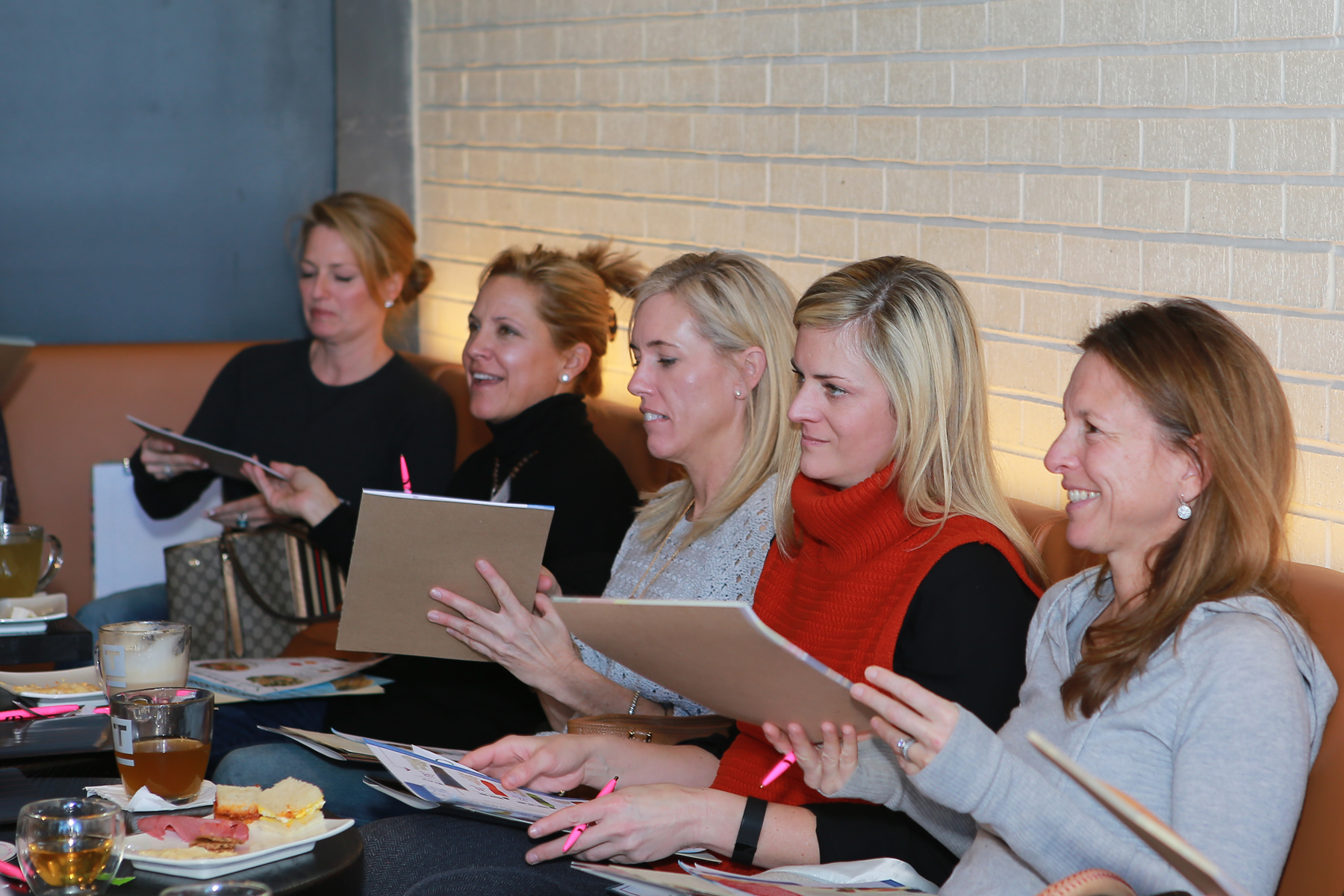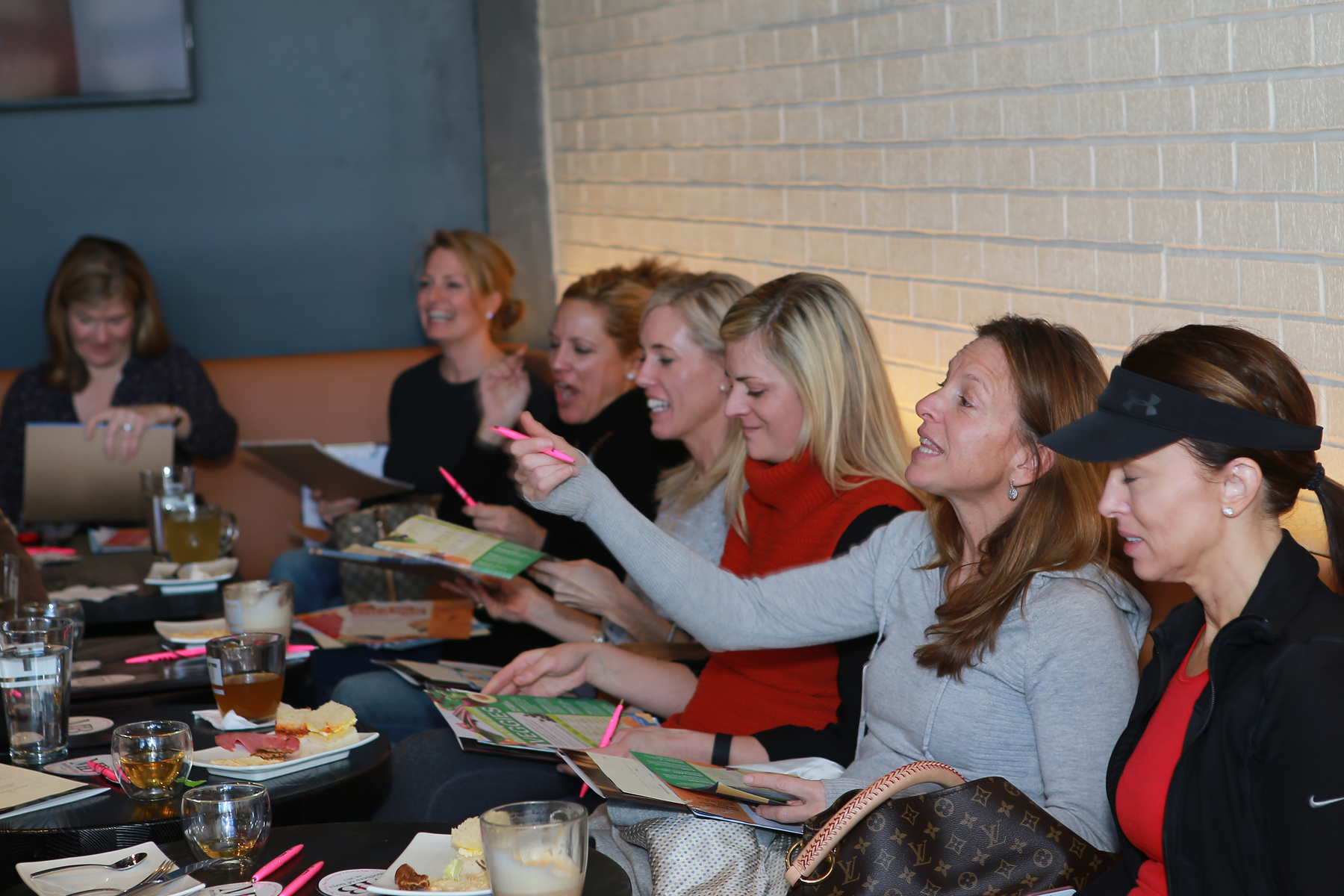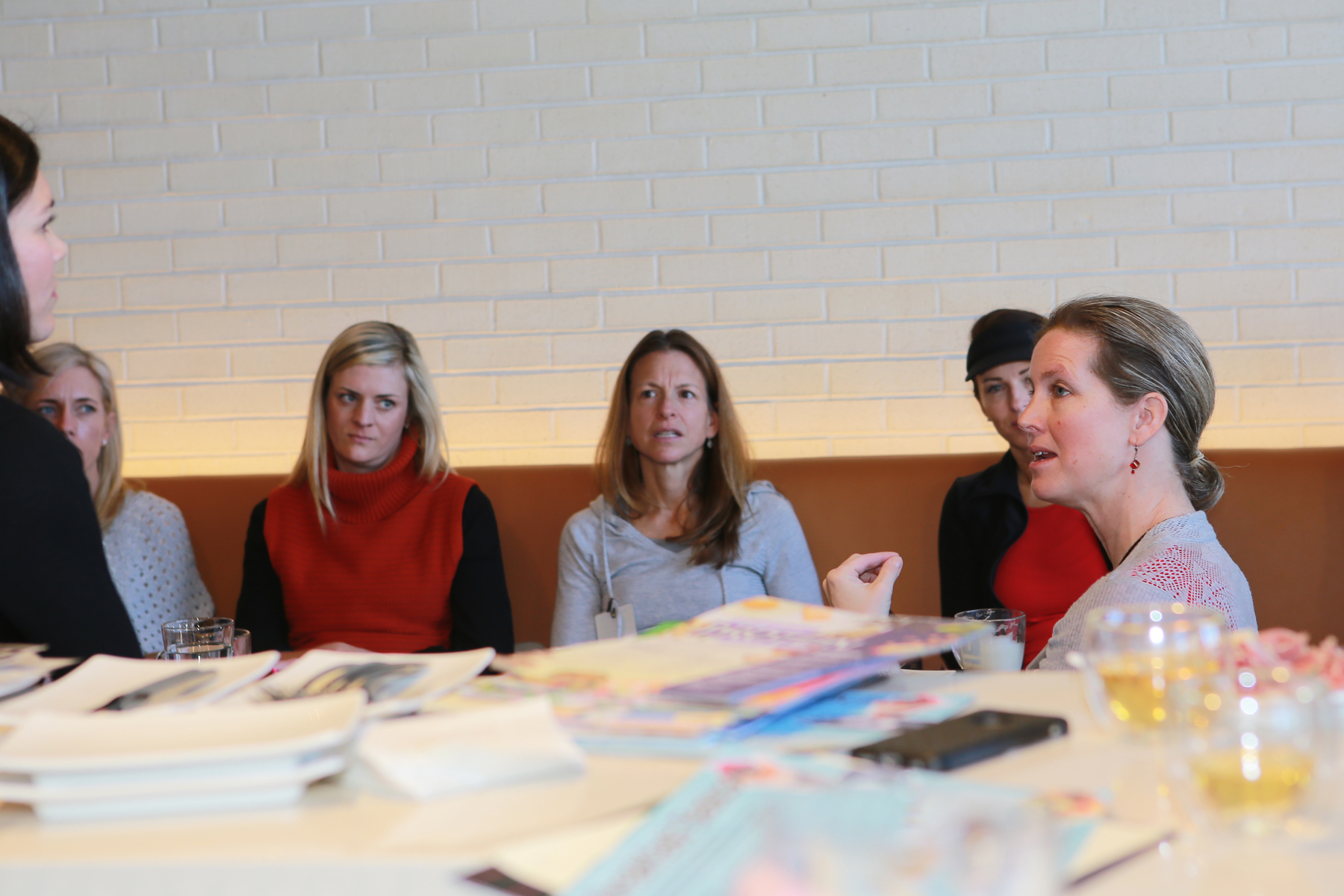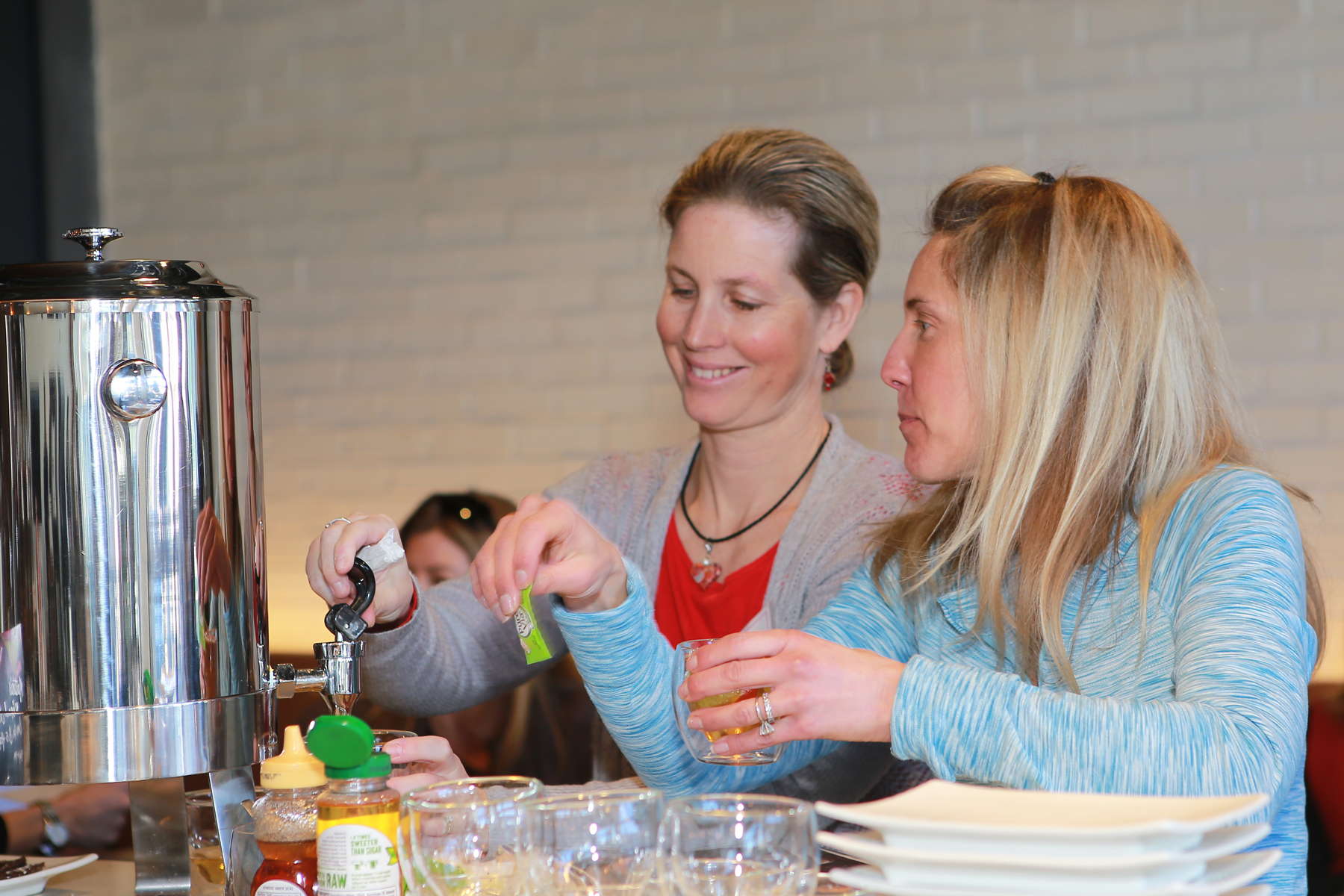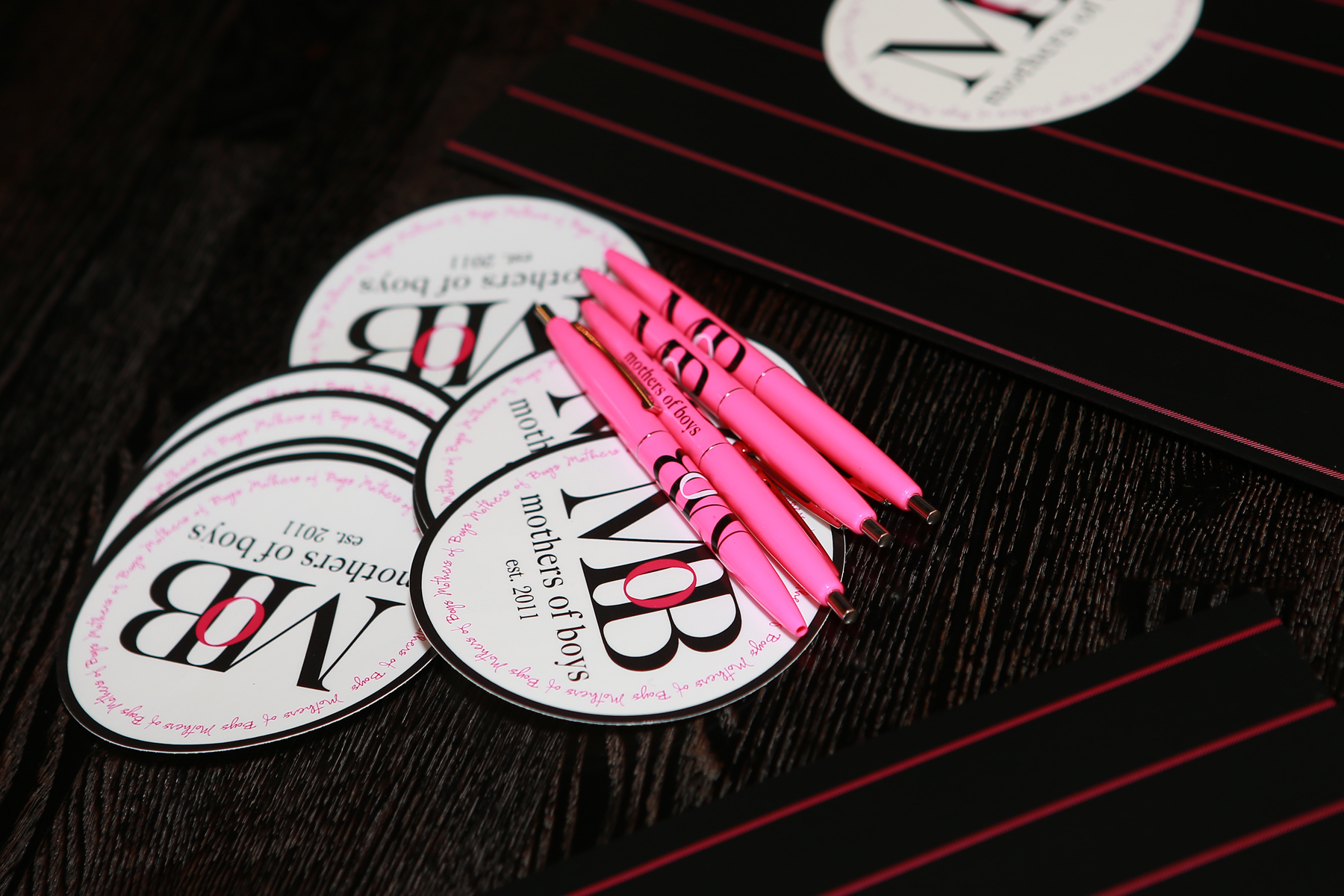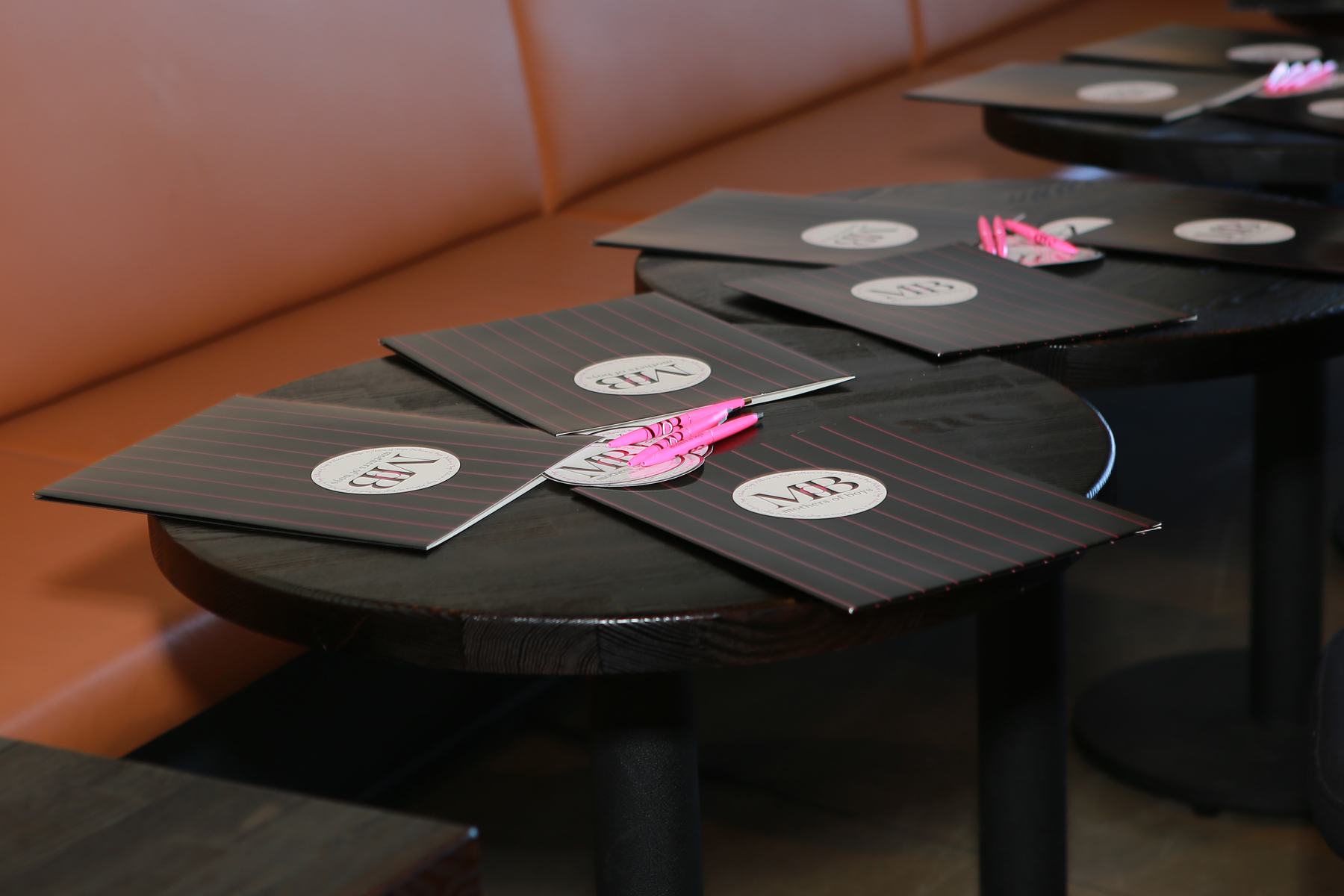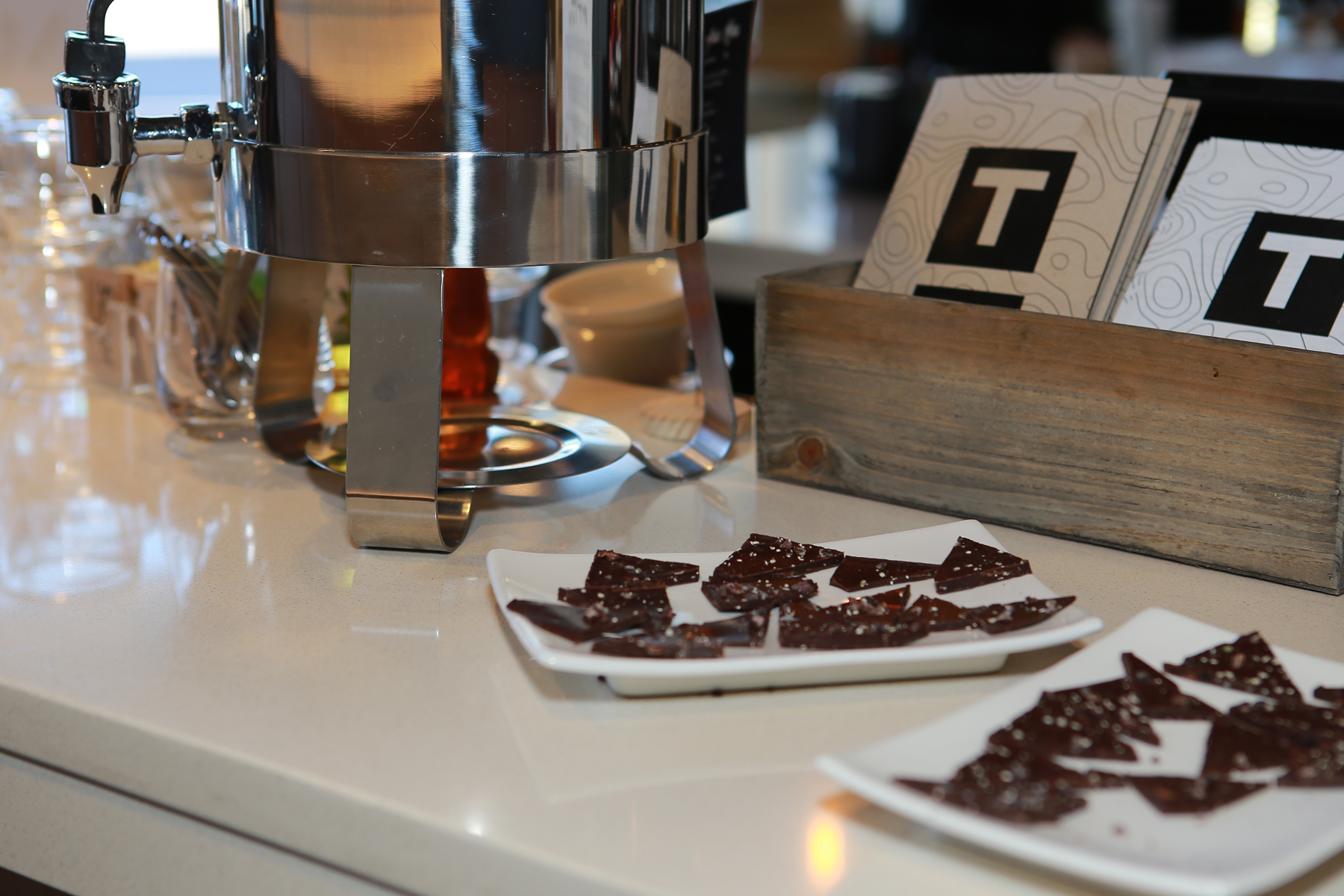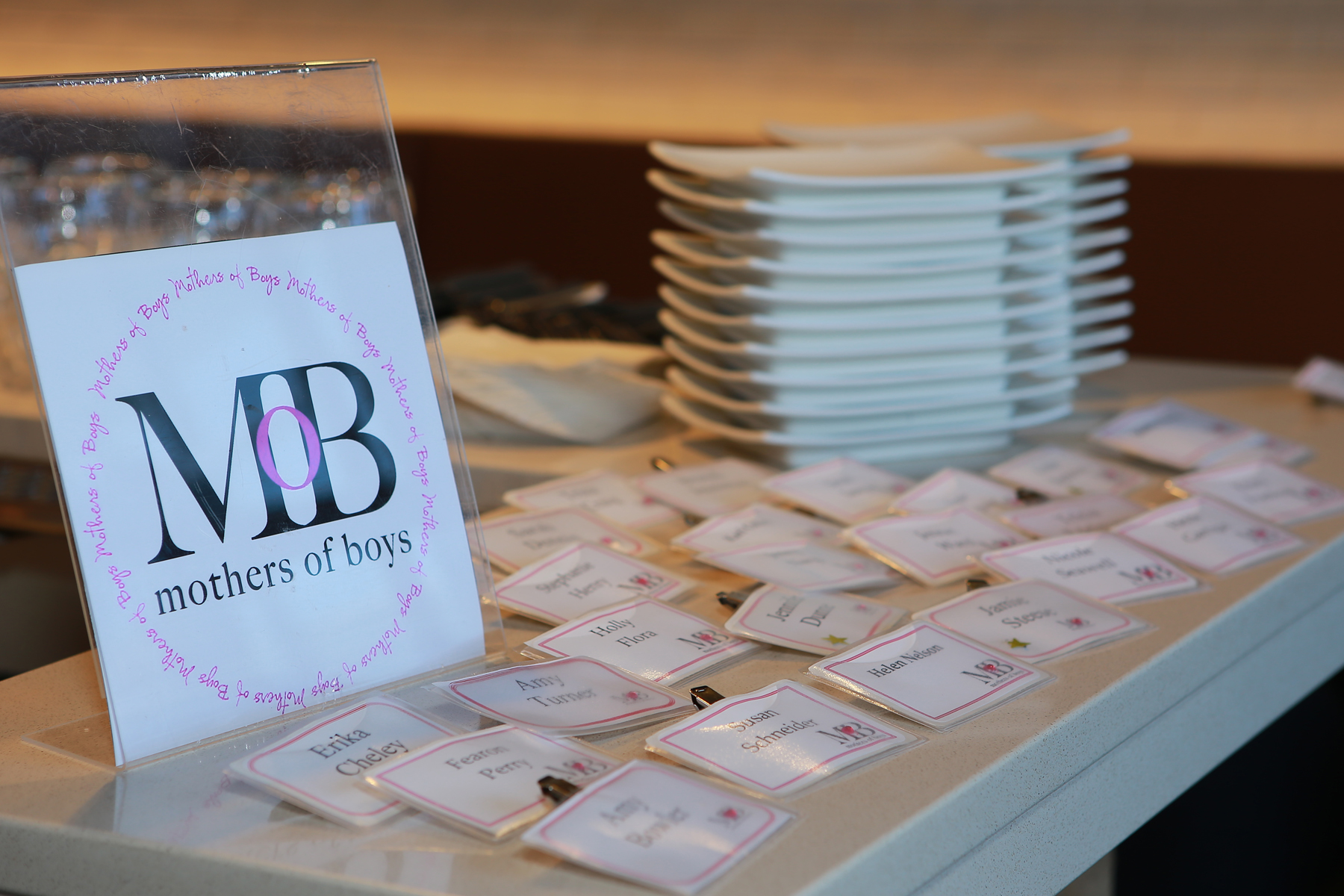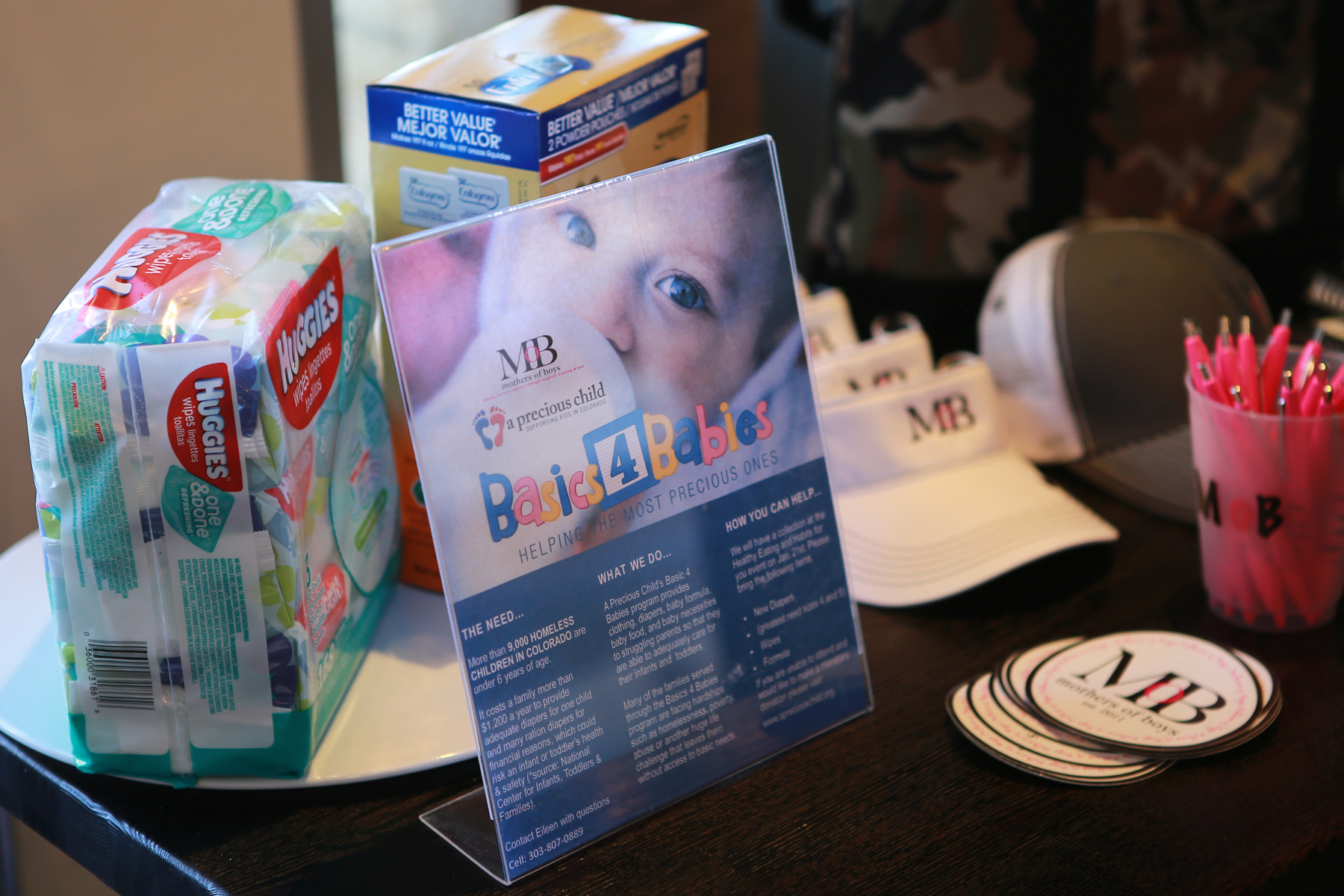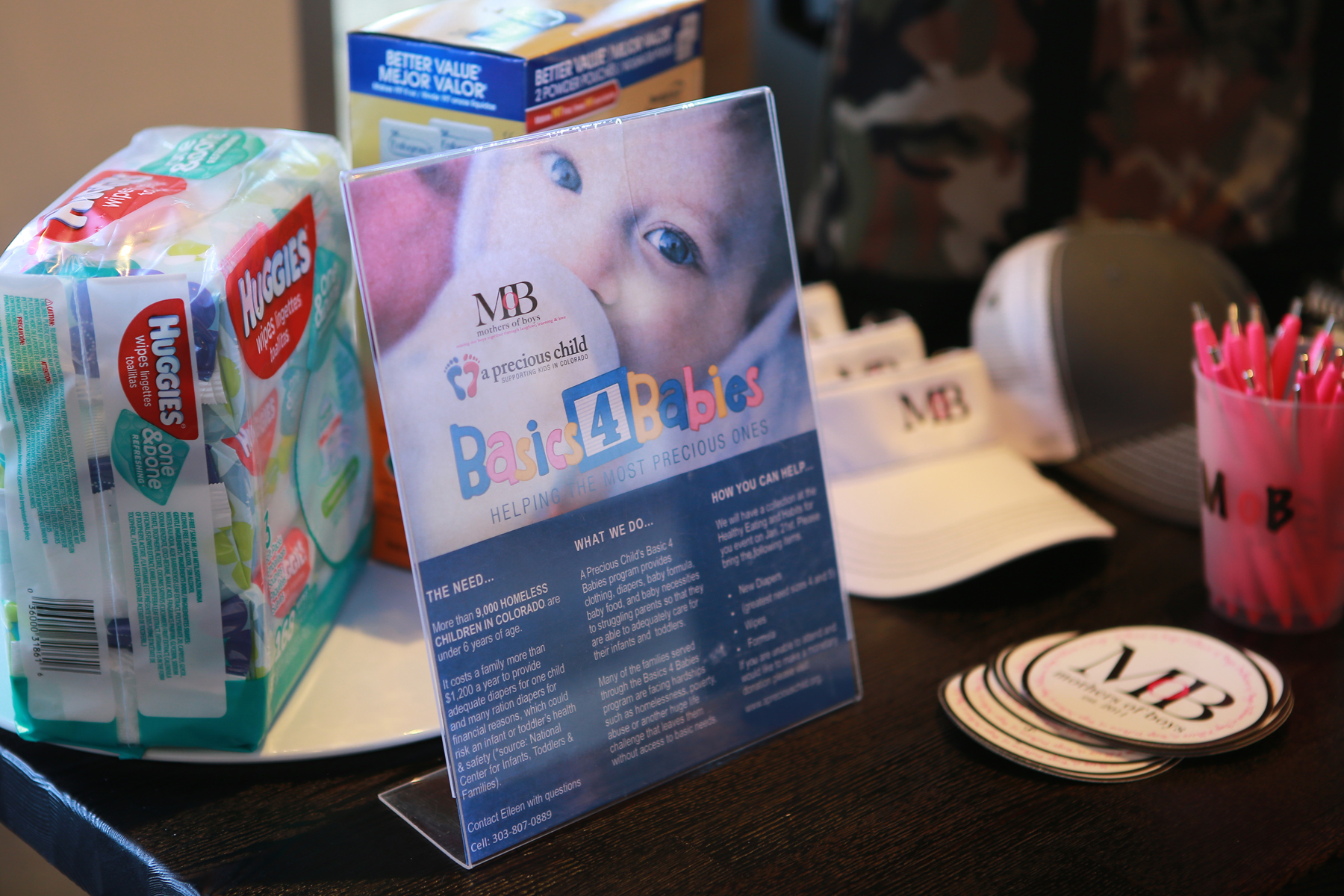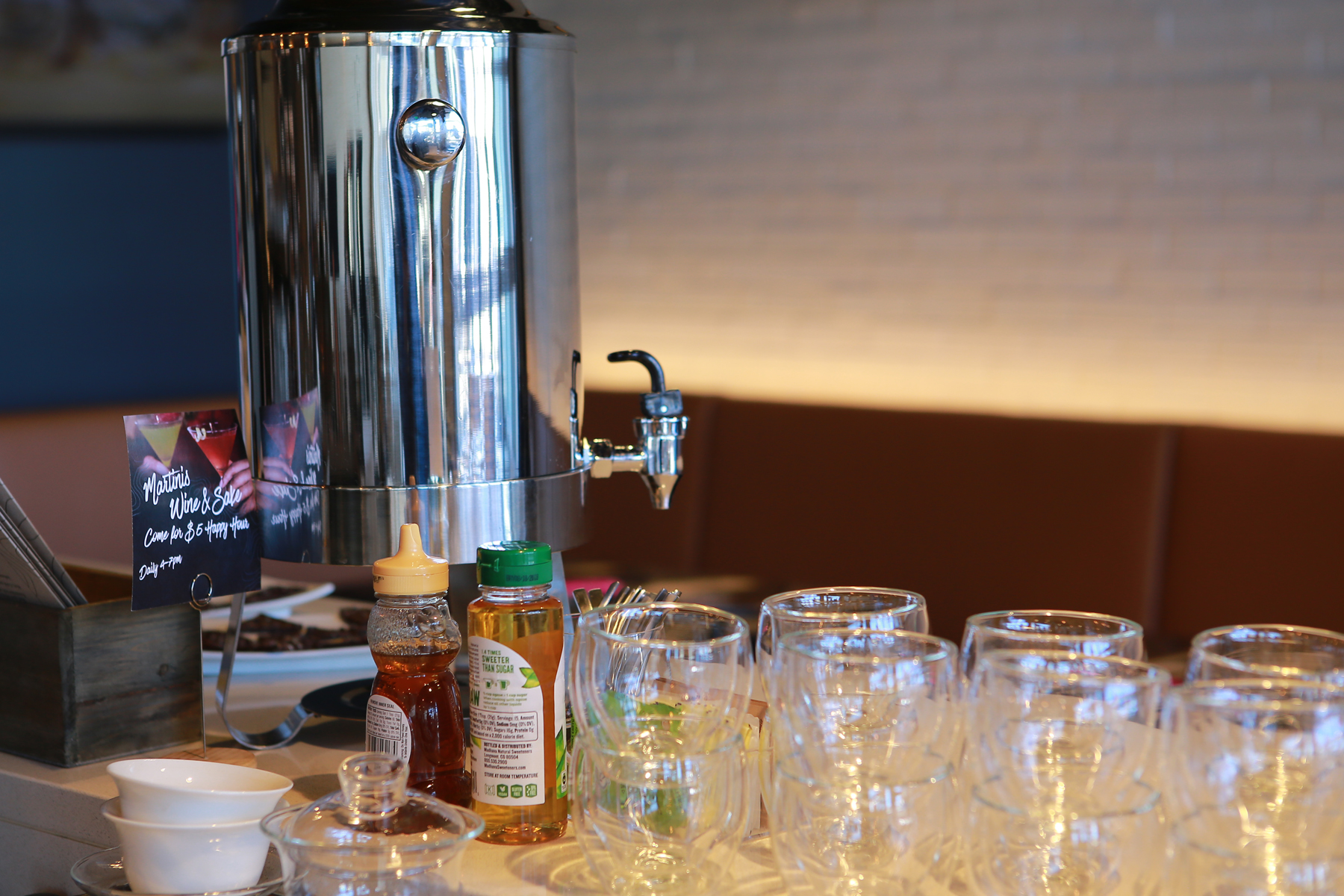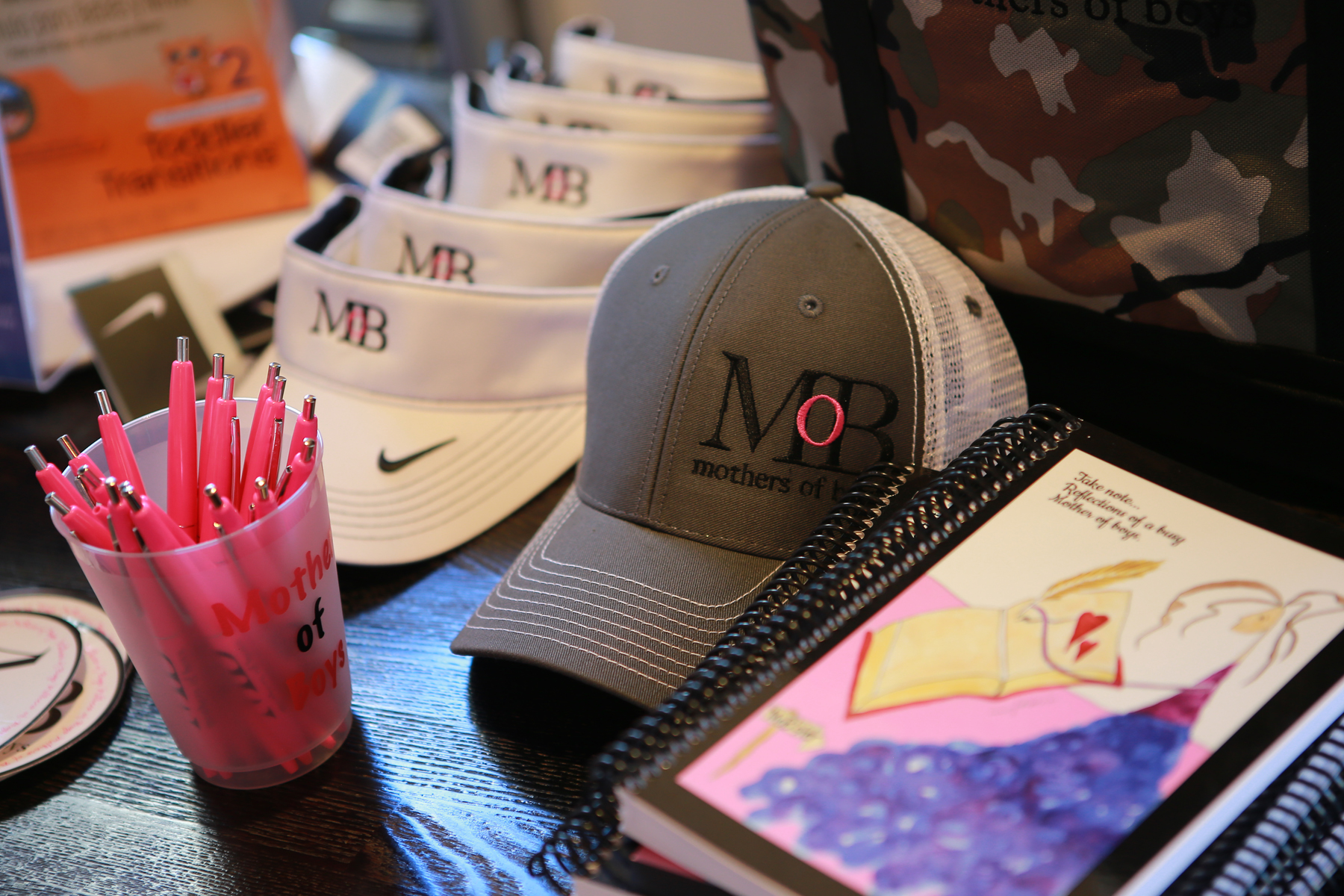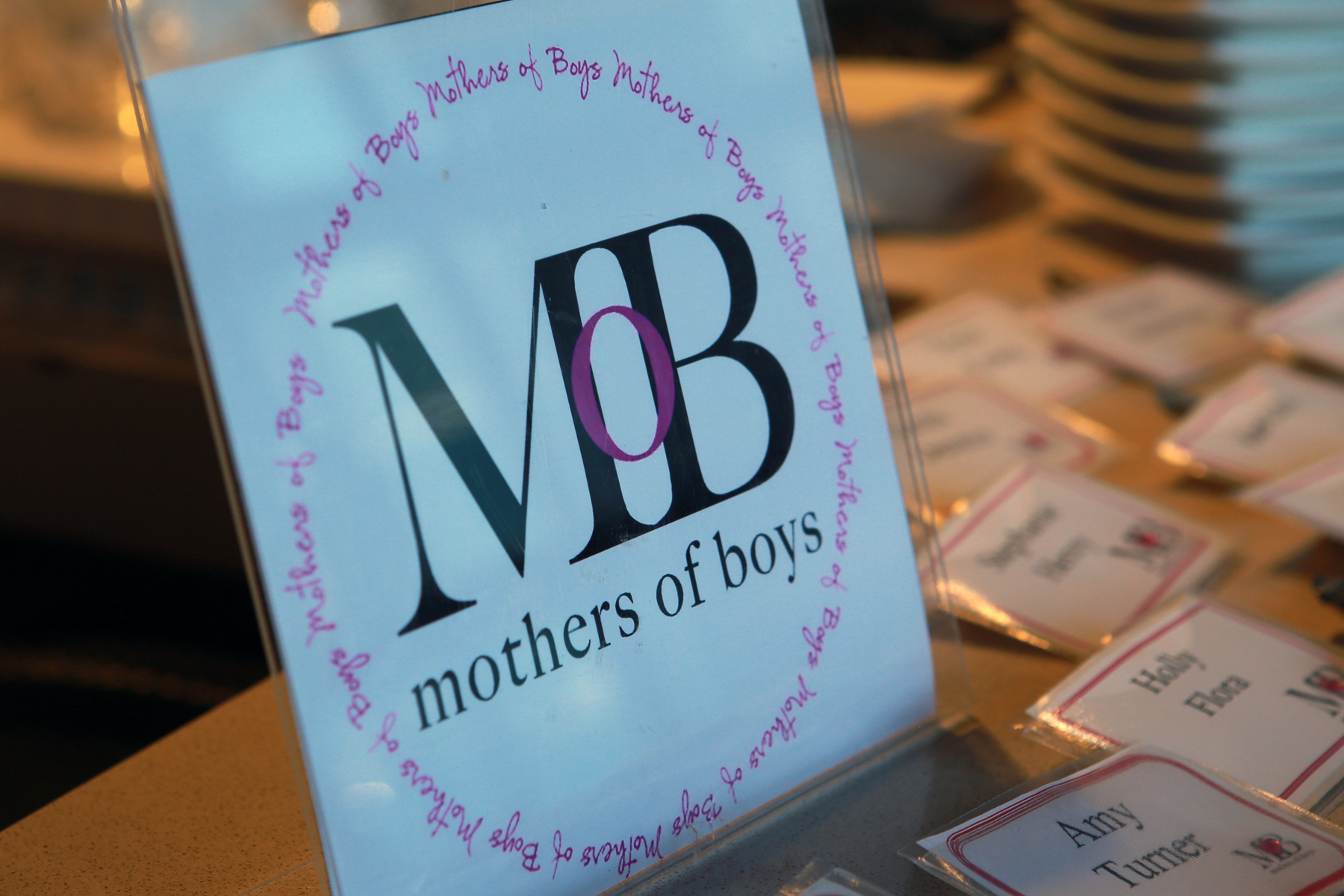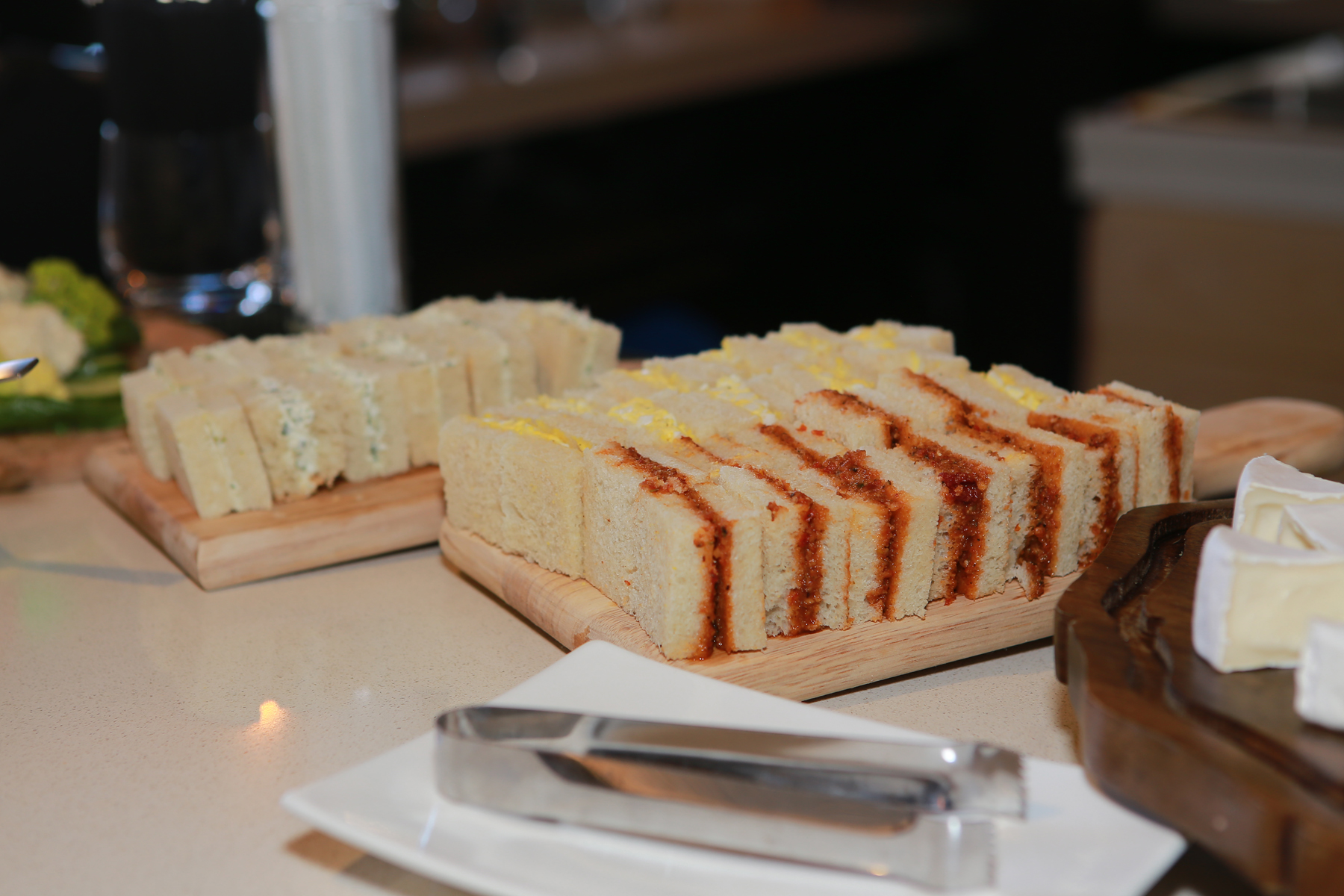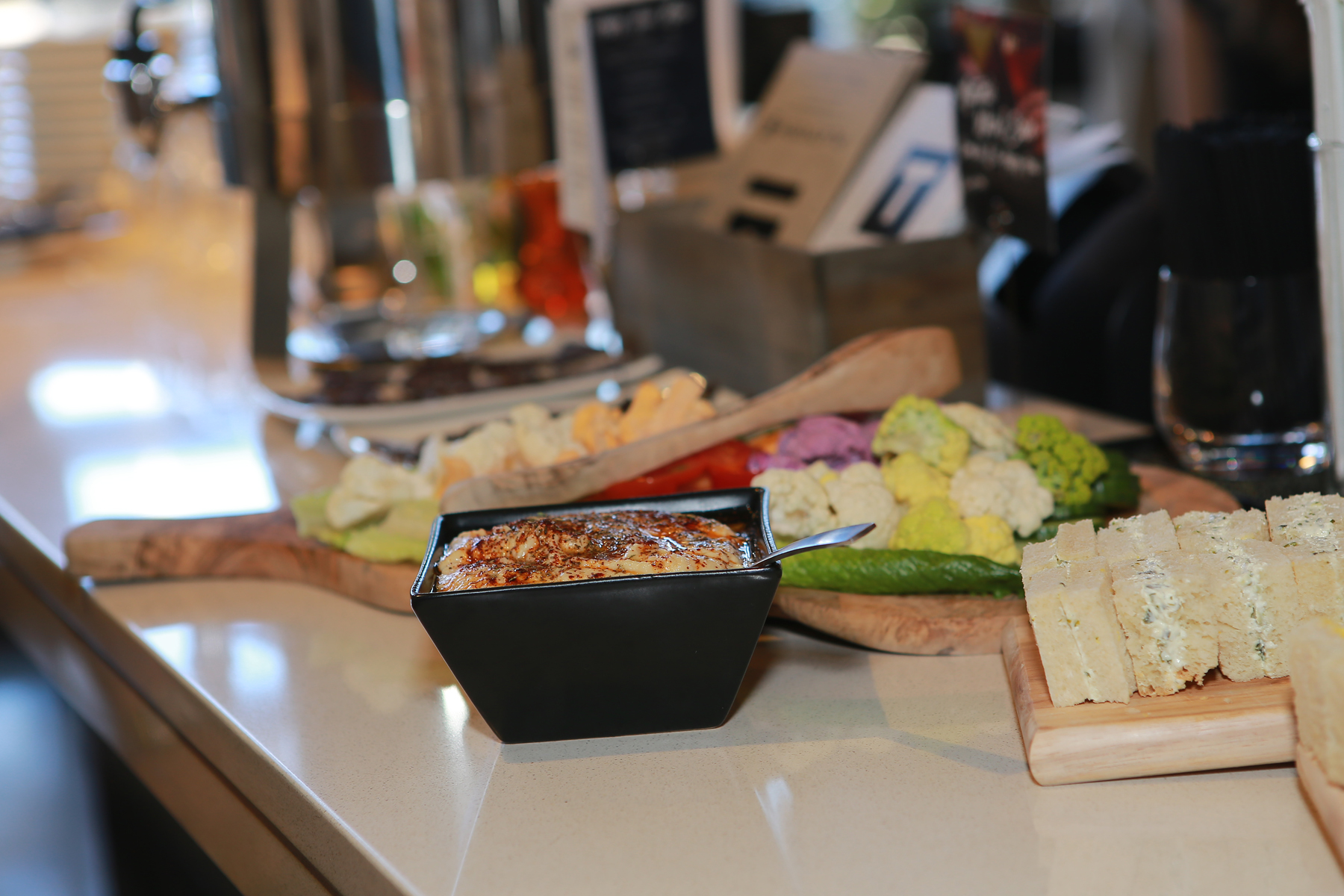 Tips & Strategies:
Drink at least 8 cups of Water a day! Even after 5pm keep drinking H2O!
5 Quick and Easy Breakfast Ideas:
1. Fruit Smoothie (6 oz yogurt, 1/4 cup OJ, 1/2 banana, 1/2 cup frozen berries)
2. Whole grain cereal w fresh fruit, walnuts and skim milk
3. Oatmeal w skim milk, fresh/dried fruit and nuts
4. Low fat cottage cheese sliced fruit and whole wheat mini bagel
5. Egg Muffin Sandwich ( ! scrambled egg, on whole wheat english muffin, w a slice of cheese and a slice of Canadian bacon or turkey sausage)
Top your Salads with this low calorie and low fat choices: (tomatoes, mandarin oranges, red onion, carrots, mushrooms and bell pepper)
Whole Grain Swap!!!!!
Instead of whole muffin choose a whole wheat muffin.
Instead of cereal bar choose oatmeal.
Instead of wheat crackers or saltines choose whole grain crackers.
Instead of white rice choose brown rice.
Instead of regular breakfast cereal choose whole grain breakfast cereal.
Instead of regular pasta choose whole grain pasta.
Instead of wheat bread choose whole wheat bread.
Eat More: Whole grain bread, cereal, tortillas, pasta and crackers, oatmeal, barley, quinoa, bulgur, and wild rice, brown rice and popcorn!
Eat Less: Pretzels, enriched pasta, cornflakes, white rice, saltine crackers, grits and white bread!
Vary Your Protein Choices: Beef ( Round steaks and roasts, lean ground beef) Chicken and Turkey (skinless breasts and turkey cutlets) Pork (pork loin tenderloin and center loin ham) luncheon /deli meats (Lean turkey and chicken, roast beef and ham) Seafood low in mercury ( Pacific oysters, Trout, Atlantic and Pacific mackerel, Salmon, Anchovies, Herring and Sardines) Nuts and Seeds, Milk, yogurt and Cheese, tofu or tempeh, Beans and peas.
Eat Your Veggies! When preparing your veggies use methods that include little or no added fat: Raw, Steamed, Roasted, Stir Fried and Grilled!
For more information go to Suzanne Farrell's website which includes her blog, recipes and more www.cherry creeknutrtion.com